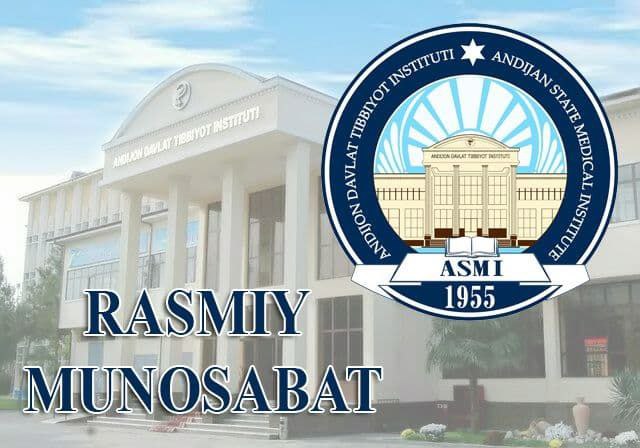 Andijan State Medical Institute's graduate students of the Preventive Medicine educational direction posted on social networks asking for the permission to study online:"All graduate students ask us to create conditions for us to study online and learn work processes in our regions." In response to your request, we inform you of the following:
In paragraph 2 of the decision No. 561 of the Cabinet of Ministers of the Republic of Uzbekistan dated October 3, 2022, the Ministry of Health in the Republic of Karakalpakstan, regions and the city of Tashkent as a pilot project (hereinafter referred to as a pilot project) in 2022/2023academic year:
Undergraduate students (hereinafter referred to as students) of "General Medicine (Therapy)", "Pediatric affairs" and "Medical-preventive work" undergraduate courses of all higher medical educational institutions are offered up to full-time employment in primary medical-sanitary care organizations based on an employment contract – family physician, doctor in emergency medical facilities and doctor in district (city) departments of sanitary-epidemiological tranquility and public health service available on vacant positions;
to approve the proposals of the Center for the Development of the Professional Qualifications of its Employees to allow graduate students of Master's Course and clinical residency specialties to work full-time on the basis of an employment contract in existing vacant positions in their field of specialty." – was marked.
Last academic year, this process was implemented as an experiment, and this year a request was submitted to the Ministry regarding its continuation or termination. Further information will be provided on the outcome of this inquiry.
At present, students of the graduate stage will participate in the traditional (offline) form of classes in the first semester of the 2023/2024 academic year.