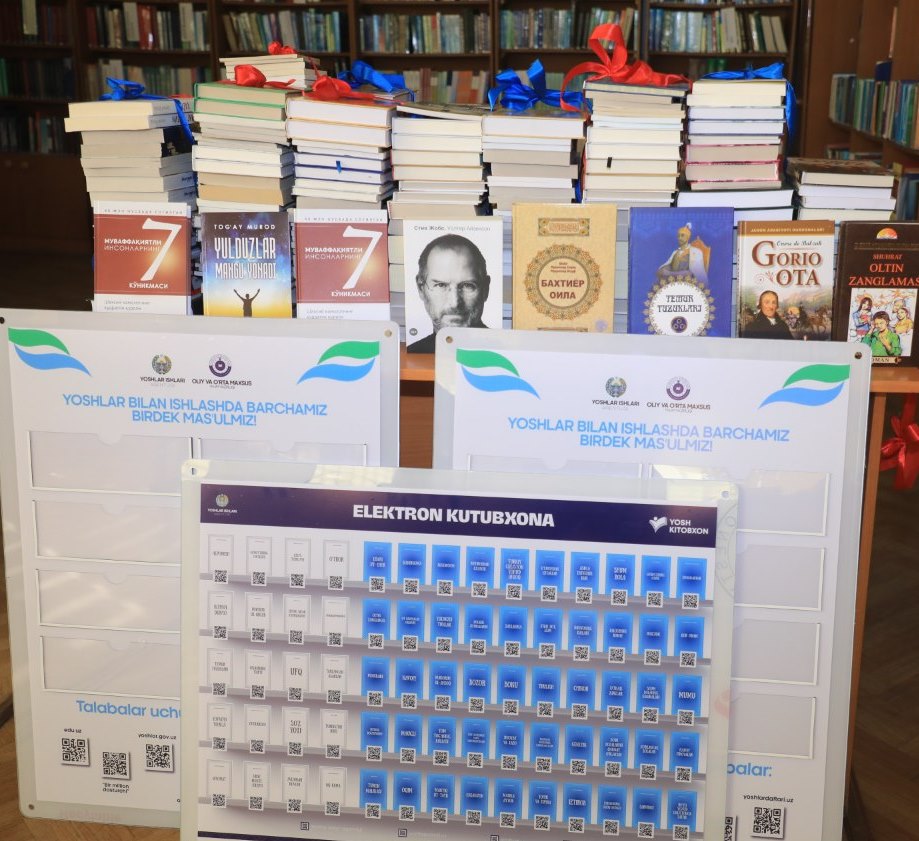 300 pieces of modern and historical books of world and Uzbek literature as well as stands with QR codes have been donated to the students' hostel of Andijan State Medical Institute by the Agency for Youth Affairs as part of the Book Caravan project.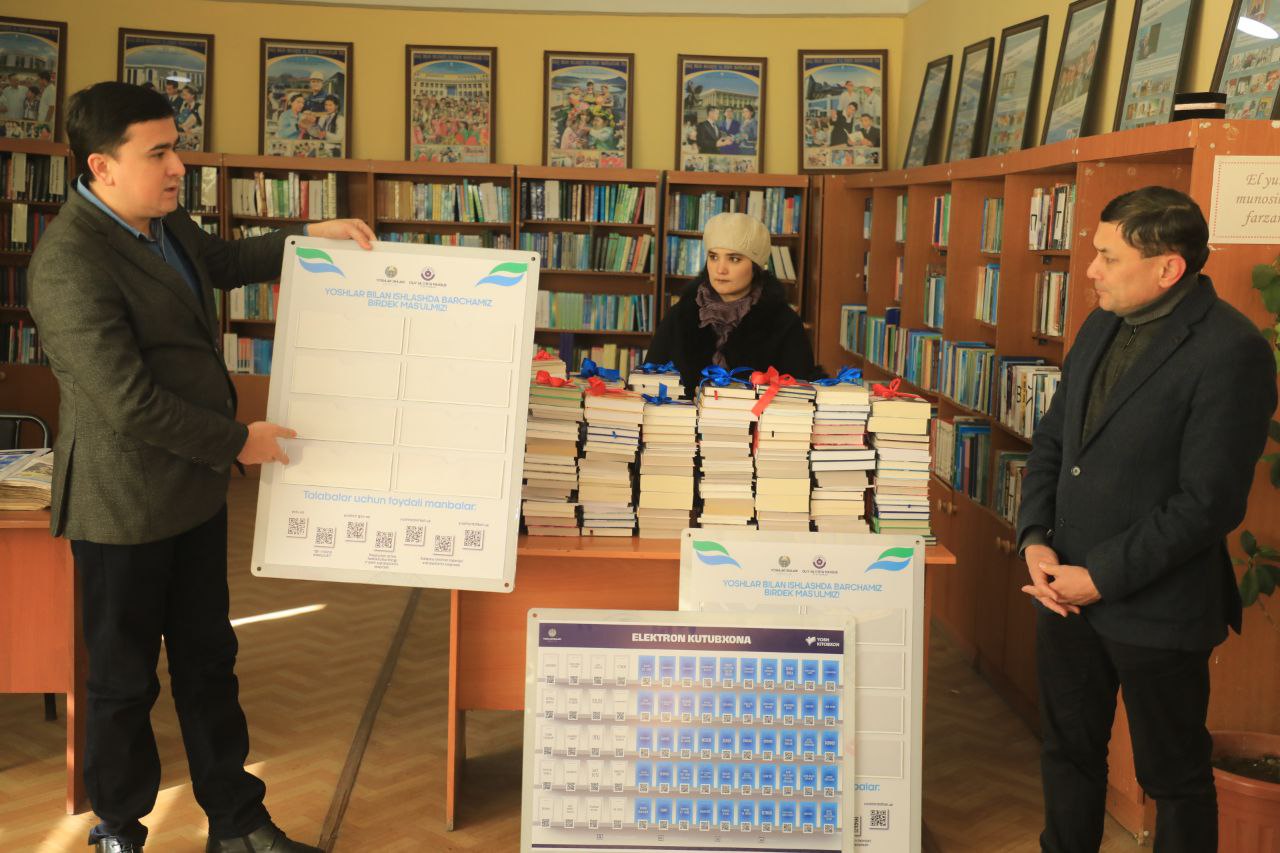 The ceremony of presenting these books to the library was initiating by O.Yuldashev, the head of the Andijan regional department of the Agency for Youth Affairs and S.Salokhiddinov, the first vice-rector for work with youth and spiritual and educational affairs, the event was also attended by the number of ASMI teachers and students. Speakers at the event noted that reading books proved to be very important for young people to acquire knowledge, research and expand their worldview.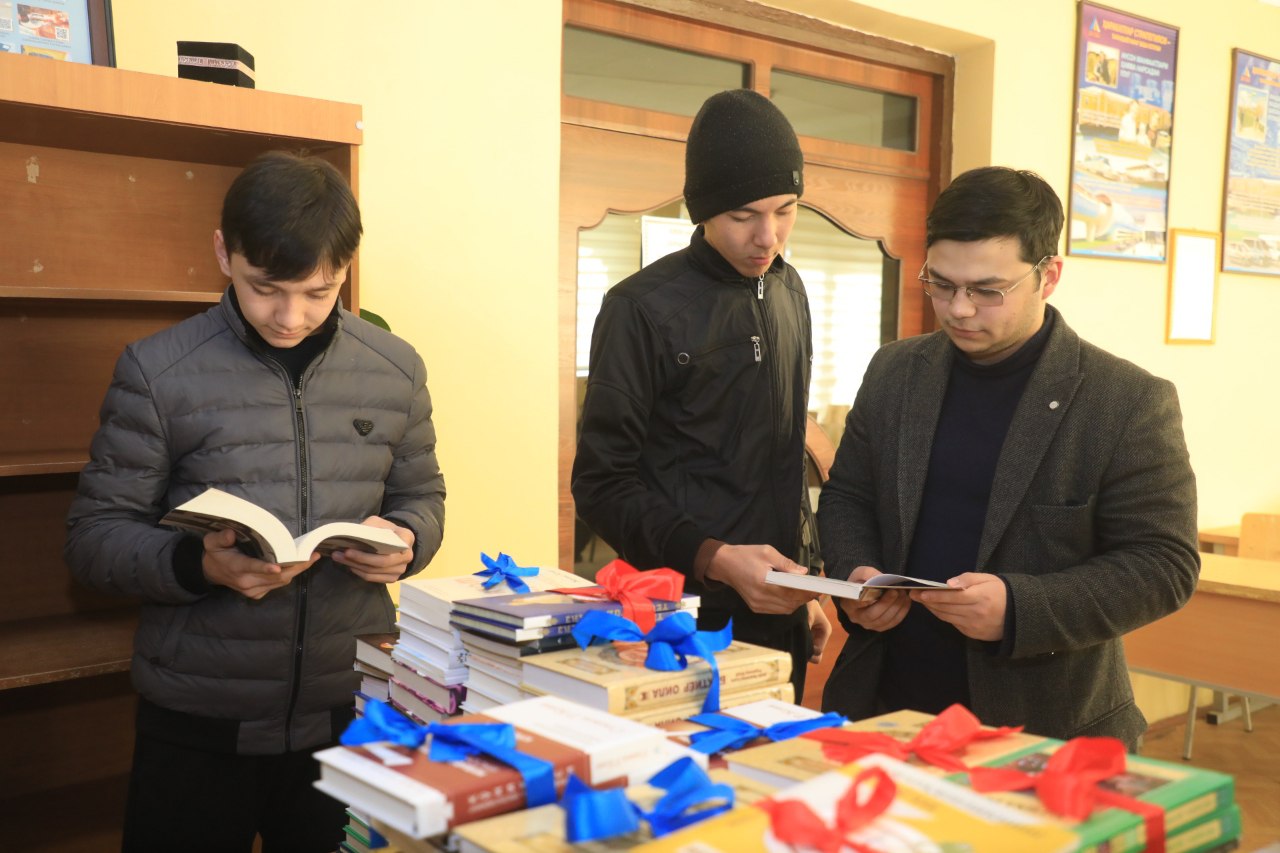 This event has become an additional opportunity for our students to the enrichment of their knowledge and obtaining the universe news.