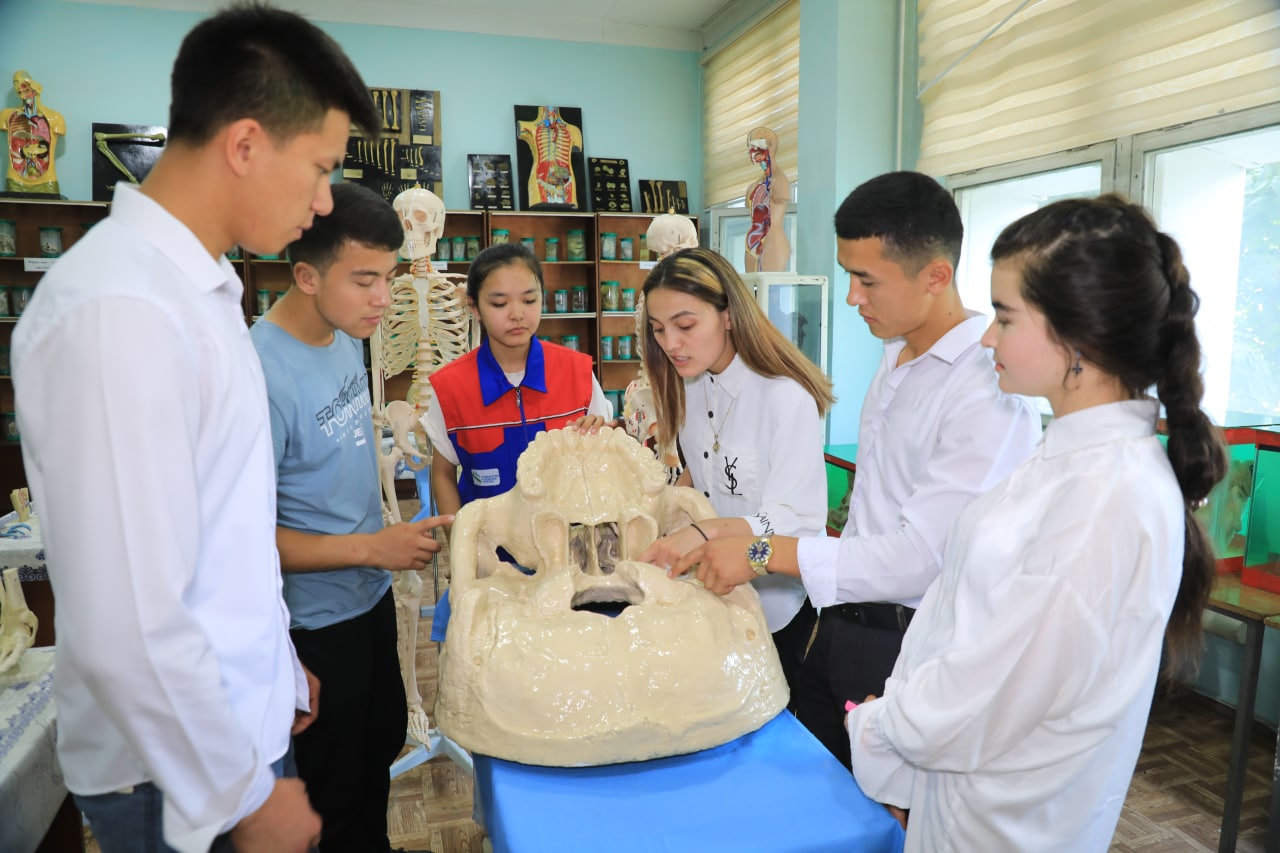 June 30 – On the Youth Day, Andijan State Medical Institute had a special mood. Students of public health technical school named after Abu Ali ibn Sina in our province, attached to the institute, were guests.
Today, young people have really united towards one goal. They got acquainted with the opportunities created for students to get quality education in our institute. They were accompanied by our talented students. The conditions in the Incubation and Acceleration Simulation Centers, Information Resource Center, and Museum of Anatomy and Clinical Anatomy were motivating for the students. It is no exaggeration to say that they are future students of our institute.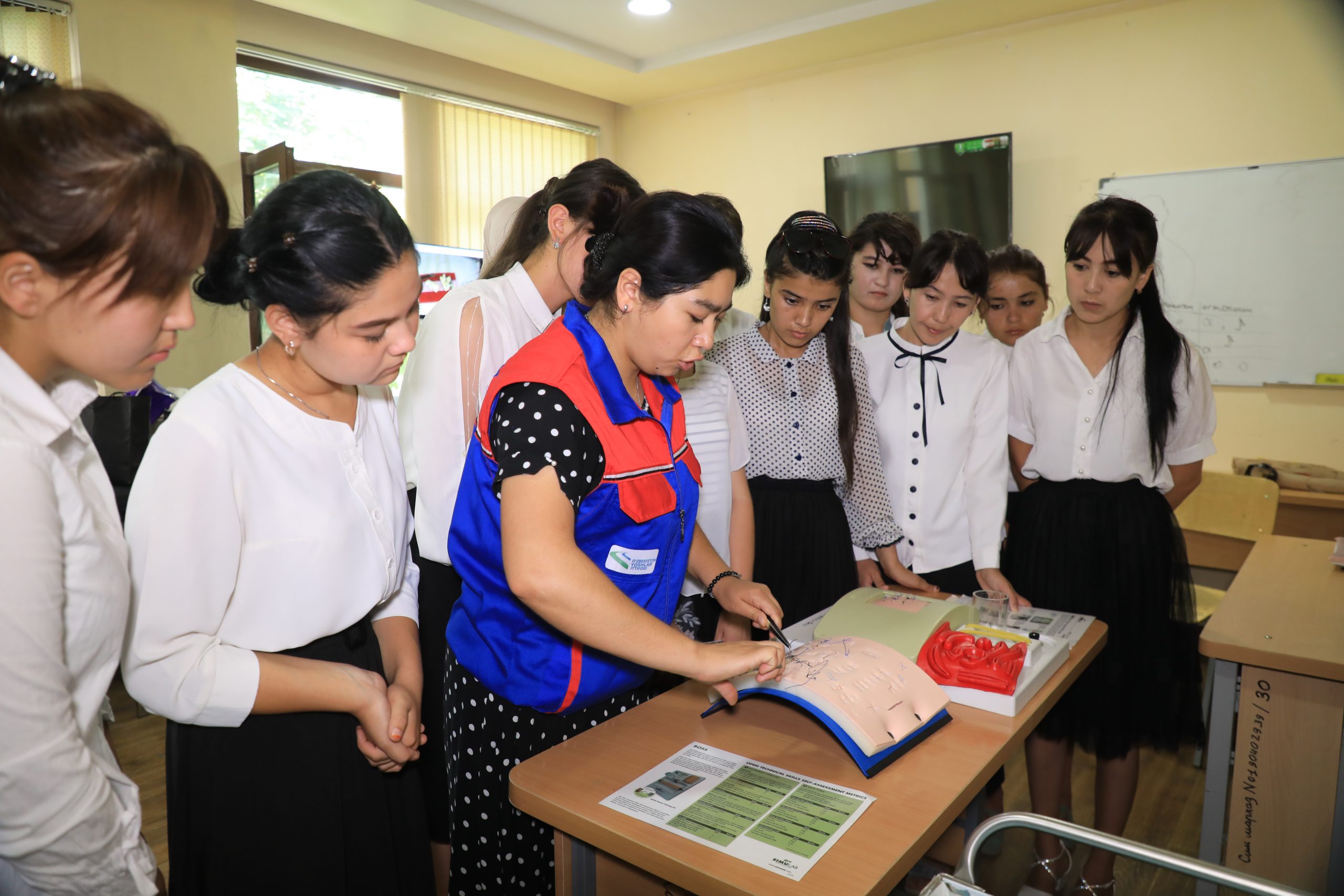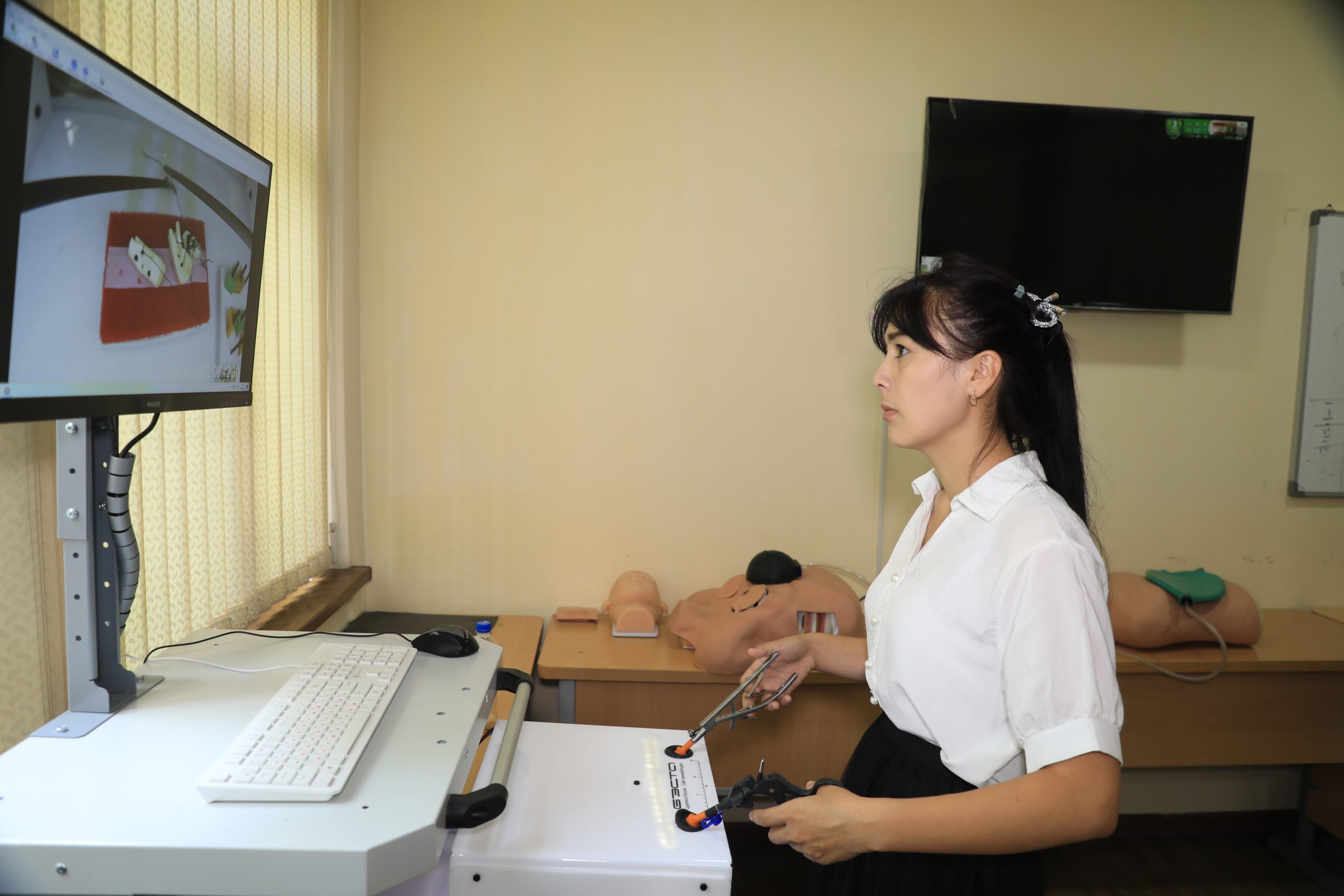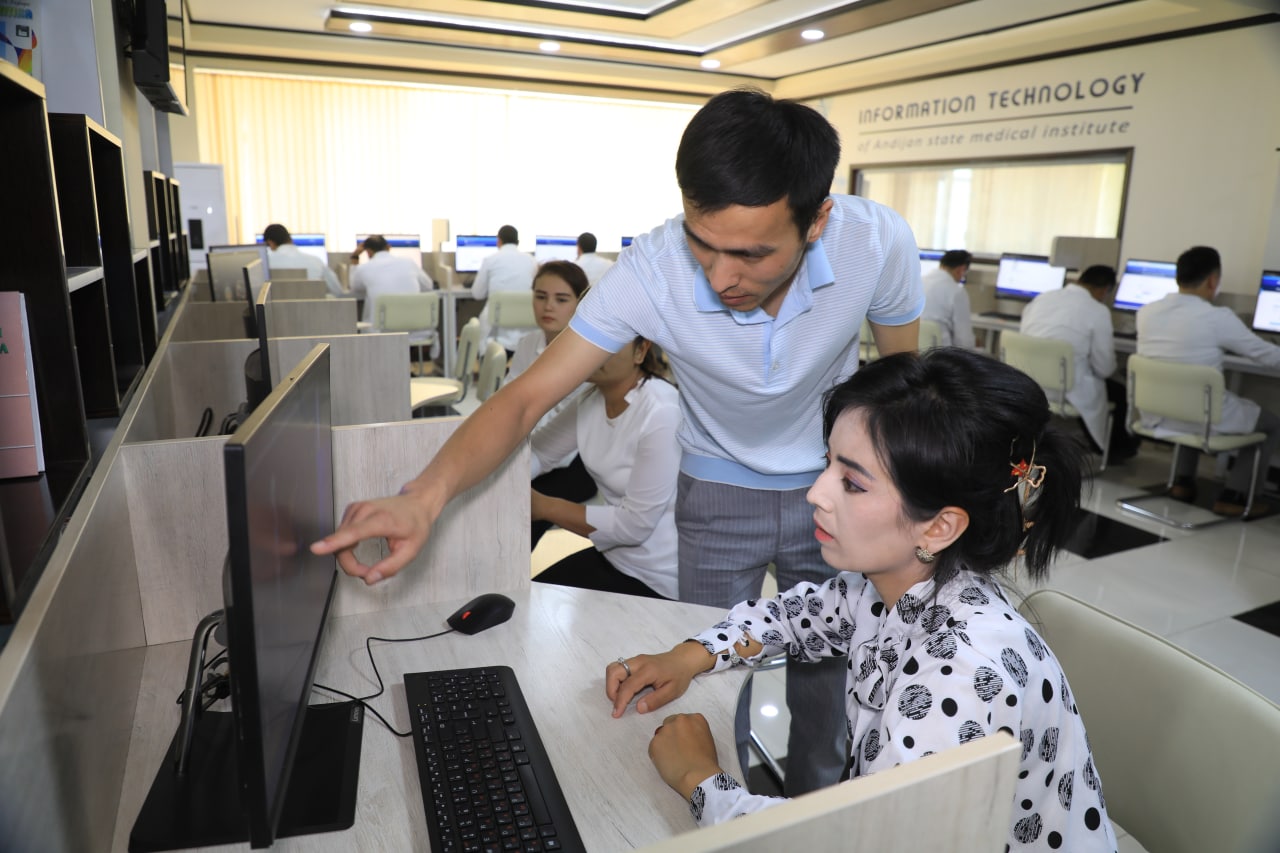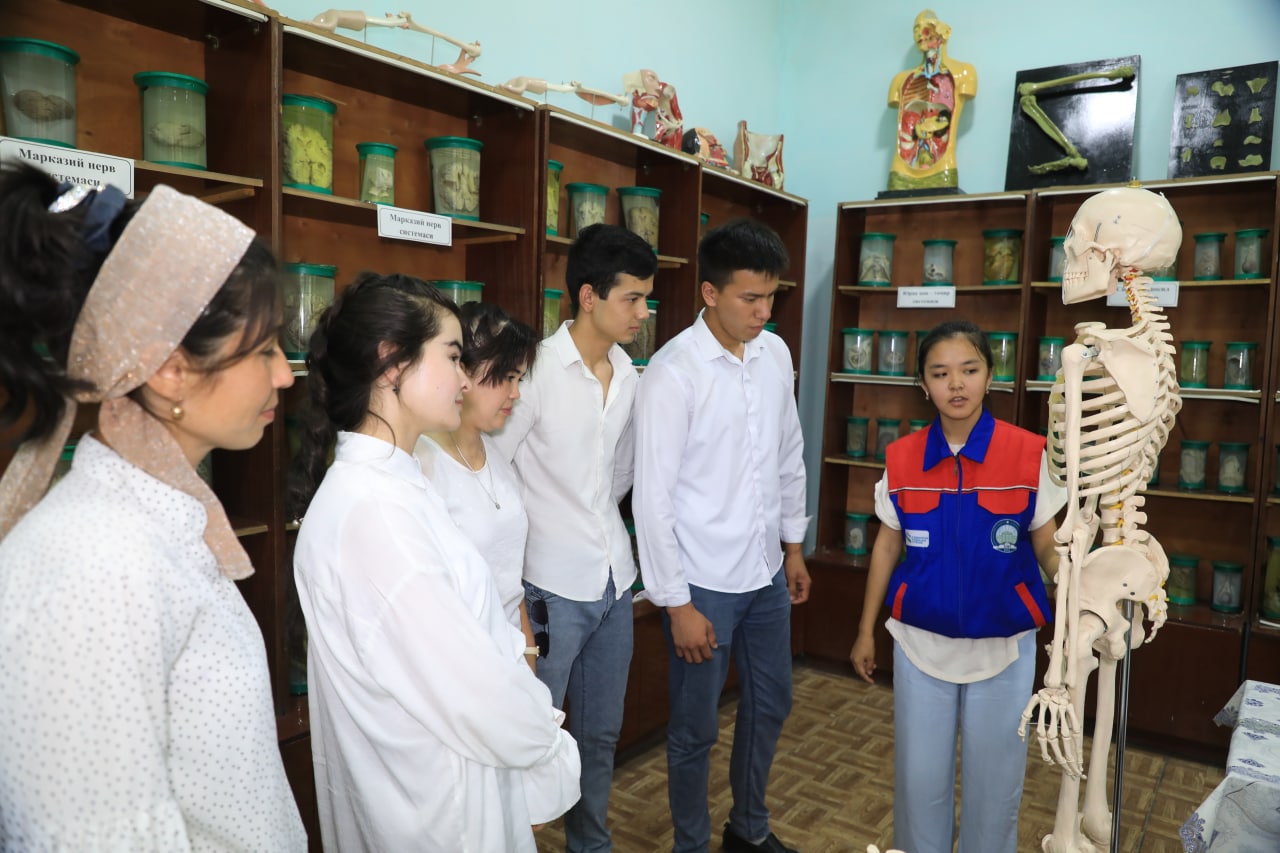 After the interesting trip, a meeting between the rector and the youth was held. In it, the rector of our institute M. Madazimov and the vice-rectors congratulated the students with today's holiday and gave detailed information about the opportunities, attention and incentives, faculties and educational processes created for our students. They also answered students' questions. Also, during the meeting, a conversation was held with the winners of the State Prize, famous scholarships, Olympiad winners. Our students shared their achievements, dreams, and winning aspirations.
There is no doubt, that these students, who are thinking about which higher education institution to apply for, have made a firm decision after this meeting. Because the students of the technical school, who have received education from the first stages of the medical profession, will definitely continue their studies in a specific specialty.