Motherland is sacred to us all. The defense of the homeland is our honorable duty. A festive event was held at the Andijan State Medical Institute on the occasion of the 28th anniversary of the creation of the Armed Forces of the Republic of Uzbekistan and January 14 the «Day of Defenders of the Motherland.»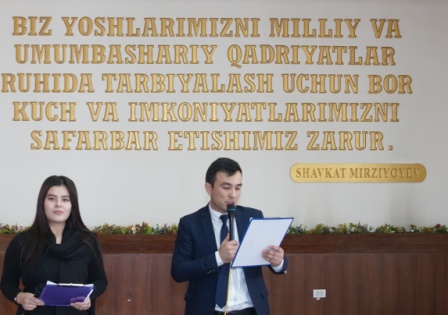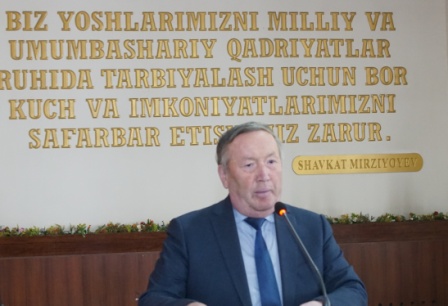 The festive event was opened by the Vice-Rector for Youth Affairs P.Kh. Askhanov. He noted that protecting the homeland is a sacred duty of each of us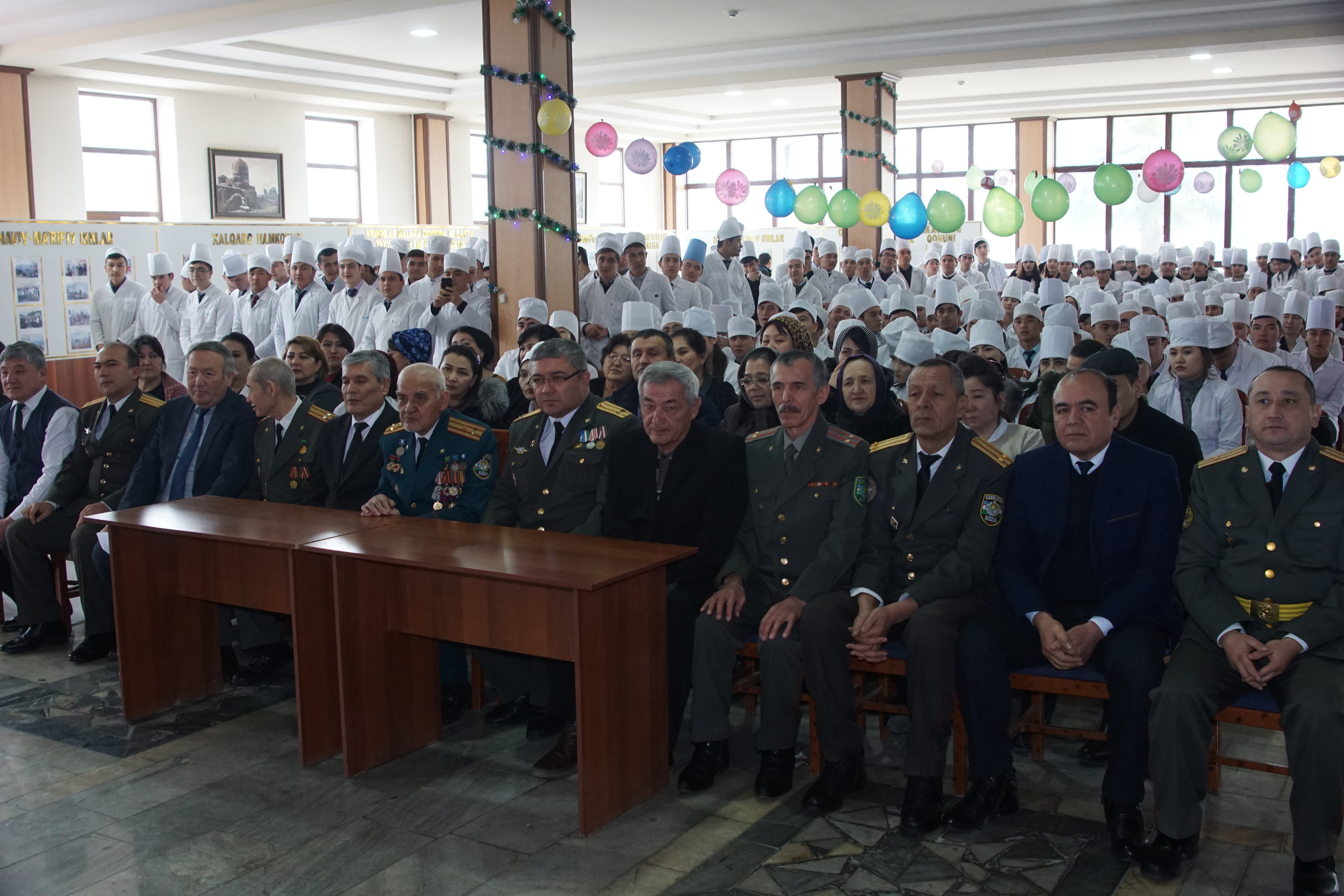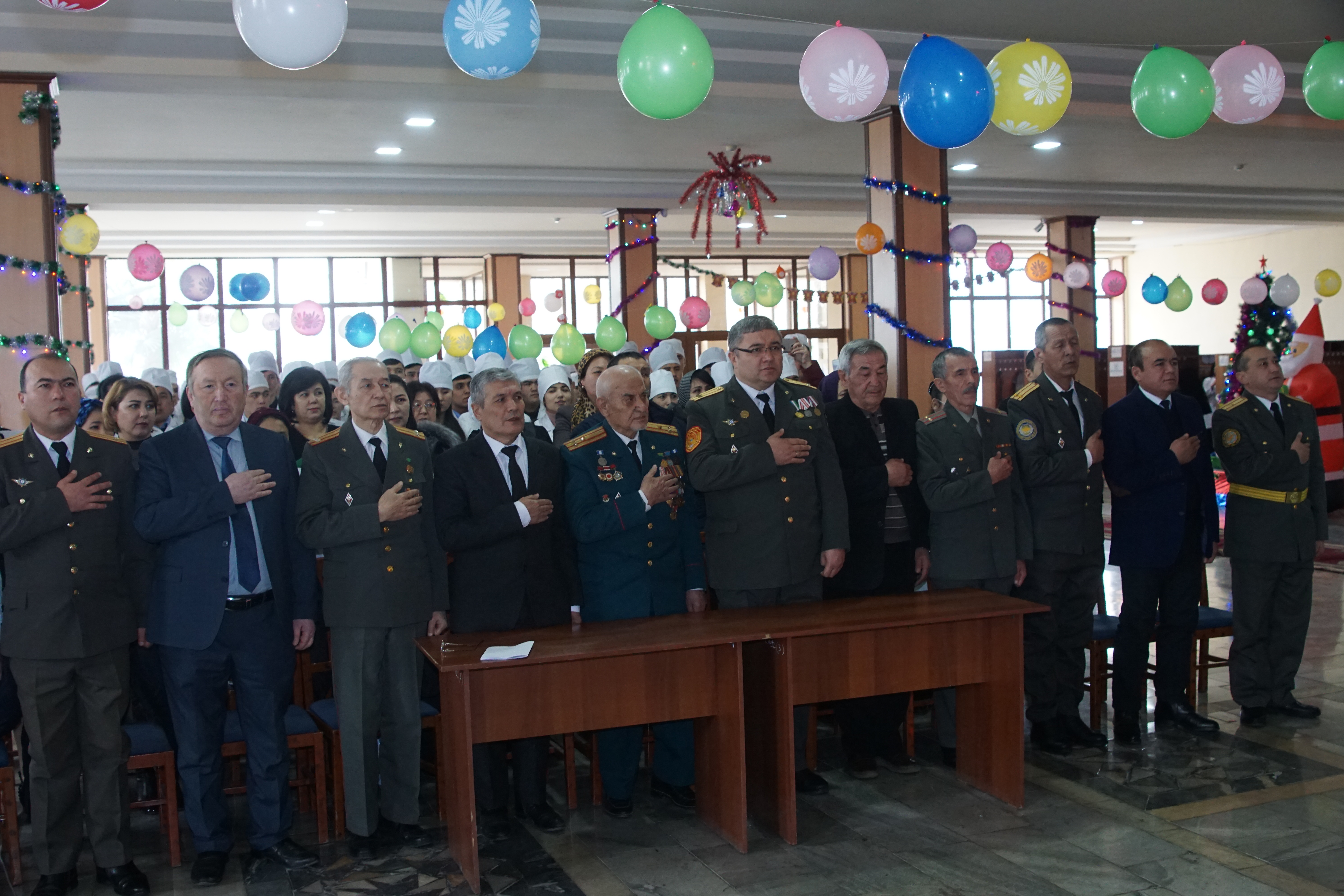 Then, the participants of the event performed the National Anthem of the Republic of Uzbekistan. Retired Colonel S.Kh.Shamsutdinov spoke about the duties of officers, soldiers and military physicians.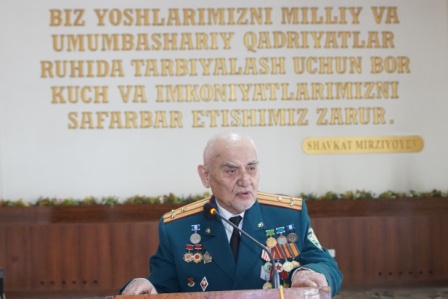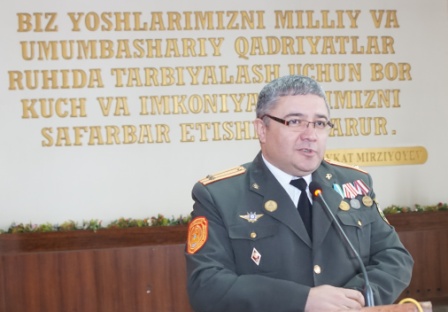 The head of the military department of ASMI, Lieutenant Colonel A.Nasriddinov noted that physicians in officer uniforms should always be ready to defend their homeland.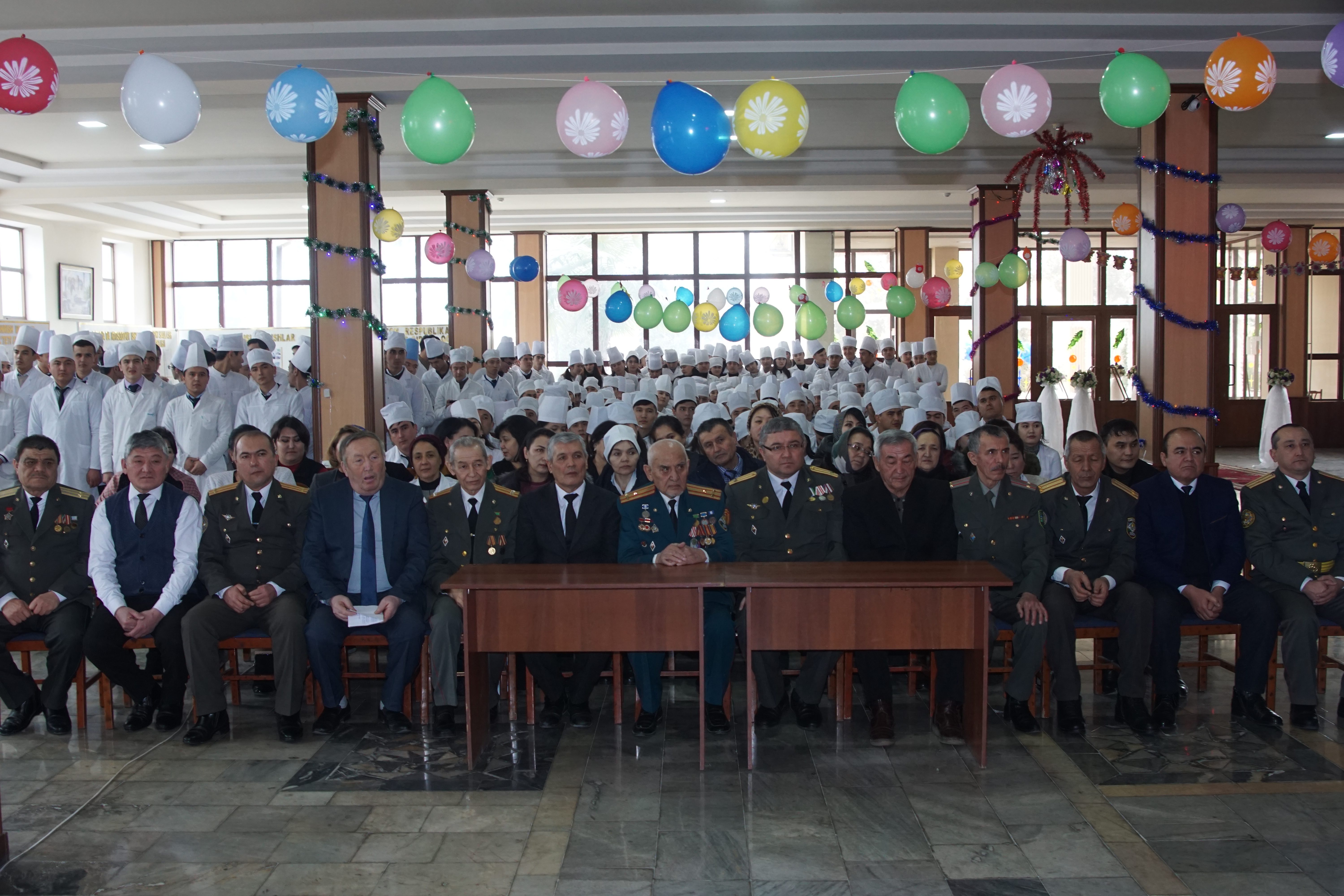 The next speaker was the chairman of the women's council of the institute M. Juraeva. She congratulated the brave defenders on the holiday and read the congratulations of the deputy hakim of Andijan region, the chairman of the women's committee of the region.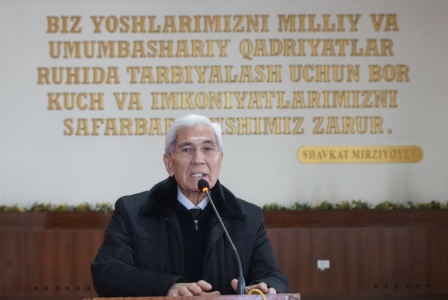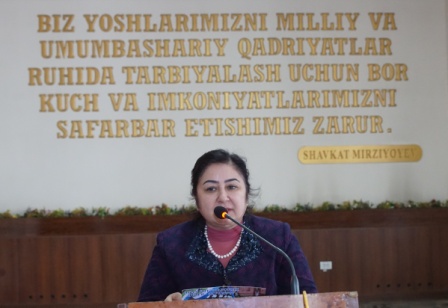 Then, a number of labor veterans, professors and teachers on the order of the rector of ASMI were awarded valuable gifts for their contributions to the upbringing of the younger generation.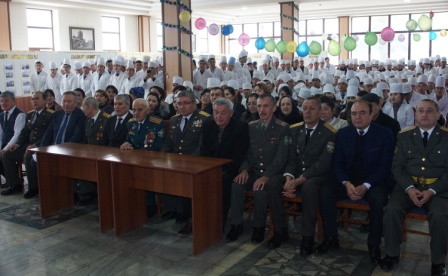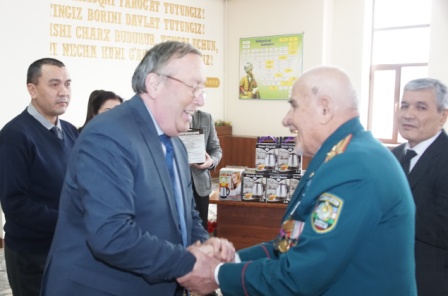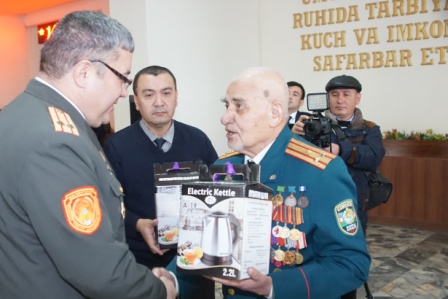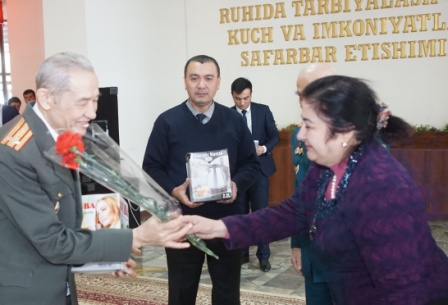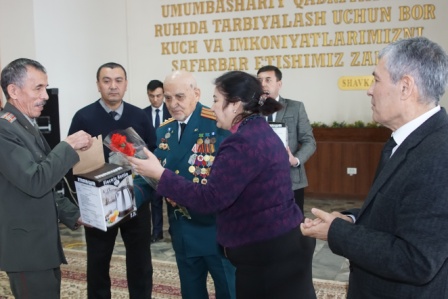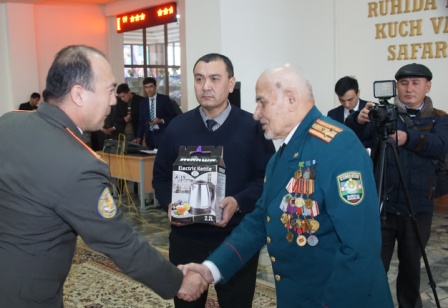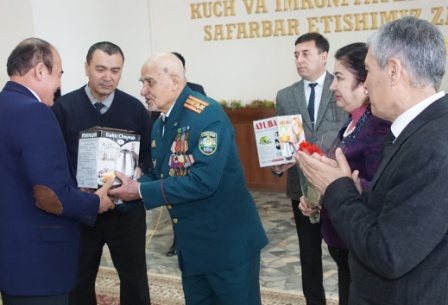 In the artistic part of the festival, talented students of the institute performed songs, poems and dances. The team "Ulfatlar" of the institute came out with their cheerful skits and raised the festive mood for everyone.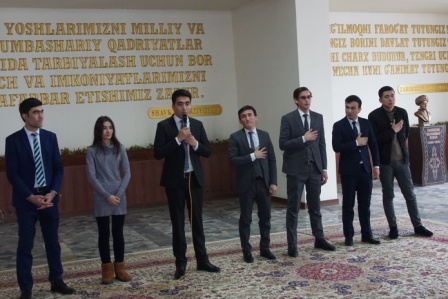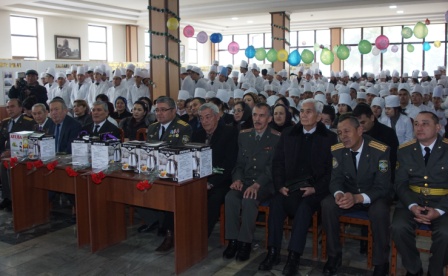 At the end of the festive event, the vice-rector of the institute P.Kh. Askhanov and honorary teacher S.Kh. Shamsutdinov made speeches.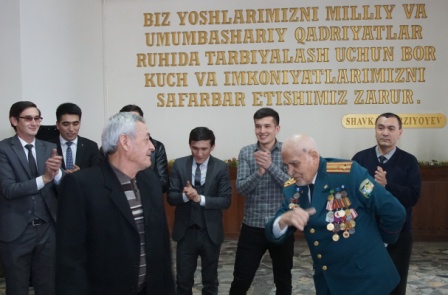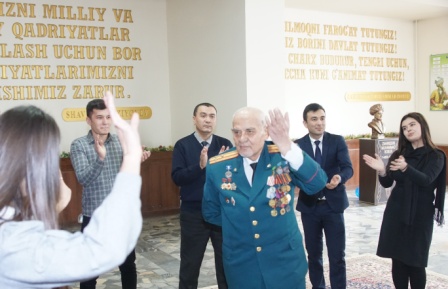 They called on everyone to defend their homeland and wished everyone health, success, strength and dedication.
Dear defenders of the Motherland! Be healthy for the happiness of your family, homeland.