Another achievement for students of Andijan State Medical Institute! The student of group 407 of the Therapeutic Faculty  Sardorbek Juramirza ugli Ermukhametov won  Andijan regional stage of the Republican tournament "Youth chessboard"!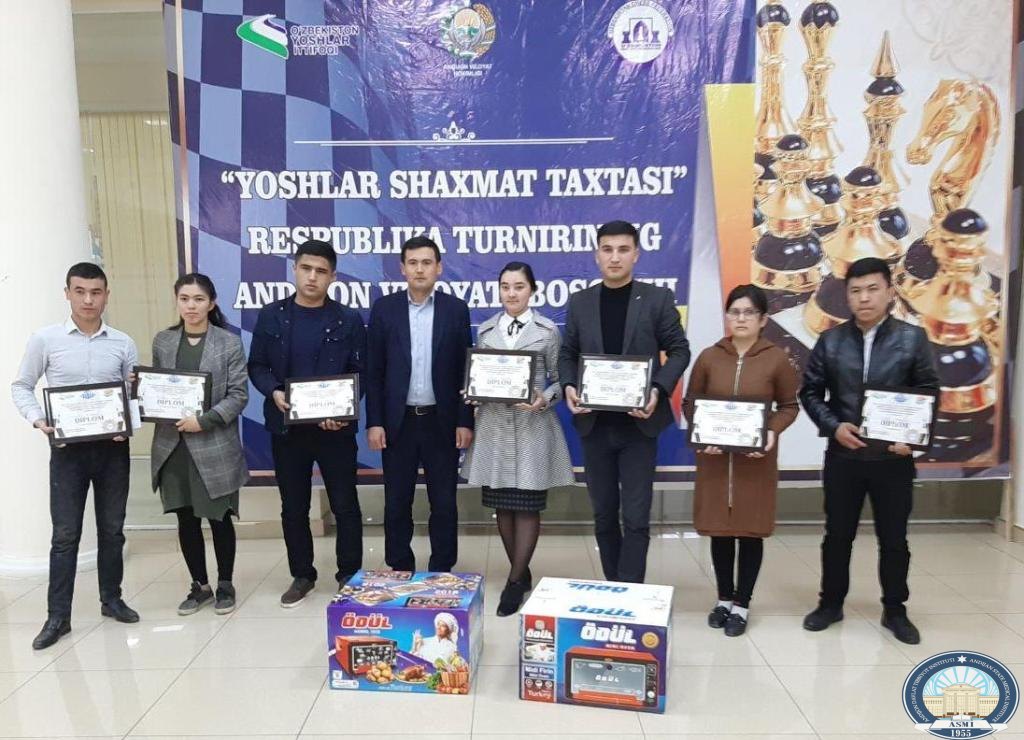 Sardorbek is the first level master of sport on kurash.  In this case he is the champion of  institute on chess and regional champion of Ministry of Health.
We wish you good luck to our student!
 Ulugbek Karimov,
Deputy dean on Work with youth  of the Therapeutic Faculty of ASMI