According to the contract, a leading specialist of the National Medical Research Center of Neurosurgery named after N.N.Burdenko, the editor of the journal "Questions of Neurosurgery" A.V.Kozlov visited the consultative-methodological center of neurosurgery of ASMI.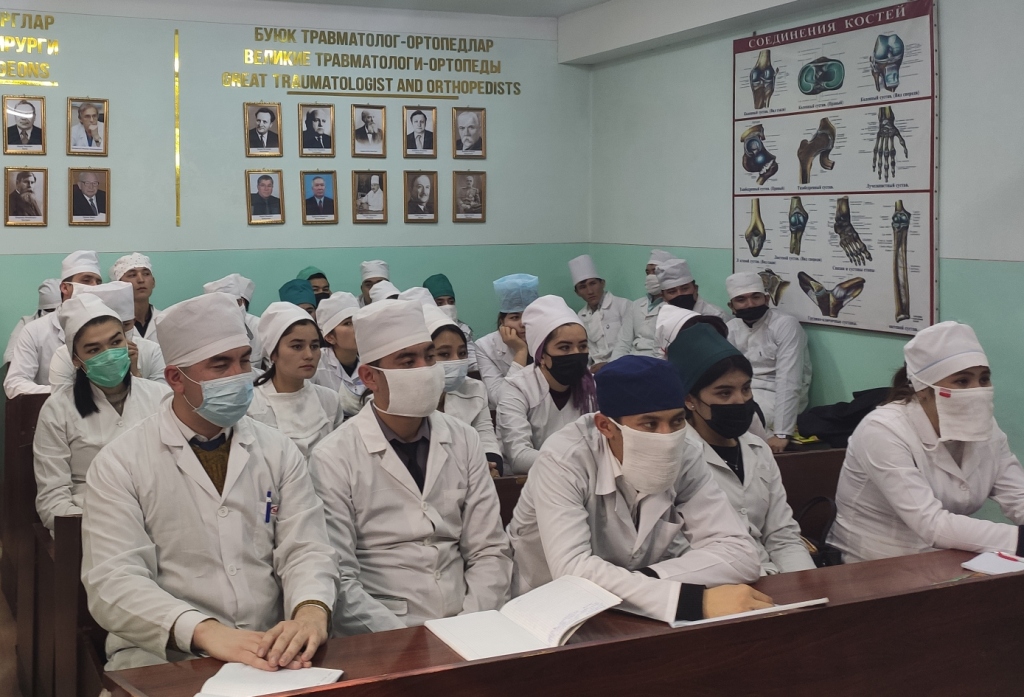 During the visit, he delivered lectures on neurosurgery to the 5th year students of the Pediatric faculty.
During the visit, he examined over 26 patients for free, performed demonstration operations in 3 patients.
The students received detailed answers to their questions from foreign expert.
K.A.Kuldashev
Docent,
Coordinator of the Consultative Methodological
Center of  Neurosurgery of ASMI