The potential of Andijan State Medical Institute is growing day by day. This academic year, the number of young people wishing to study at the Andijan State Medical Institute has doubled.
In connection with the increase in the number of students, in order to strengthen and develop the material and technical base of the institute, excellent and current repairs were carried out at the expense of budgetary and extra-budgetary funds in educational buildings, dormitories, consumer services.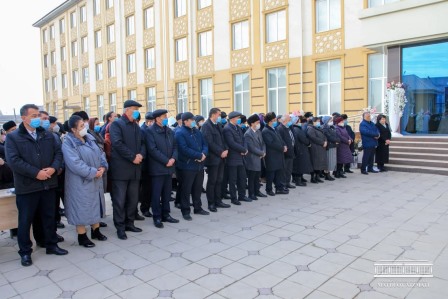 According to the PD No. 2909 «On measures for the further development of the higher education system» dated April 20, 2017, it was planned to reconstruct the 2nd educational-laboratory building on A.Fitrat street in 2019 and construction of a new building for 400 seats. In April 2019, according to the result of the tender, an agreement was concluded for 16 billion 607 million soums with Azimut Stroy LLC and reconstruction work began.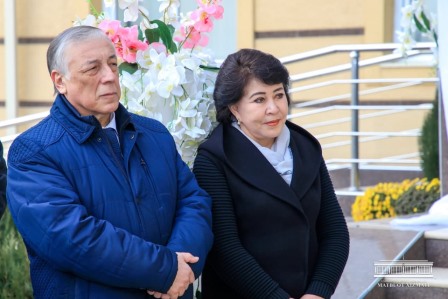 This educational building has 2 lecture halls for 120 people, 2 lecture halls for 40 people, about 100 classrooms are equipped with modern hard and soft inventory, modern computers, projectors, televisions, laboratory equipment.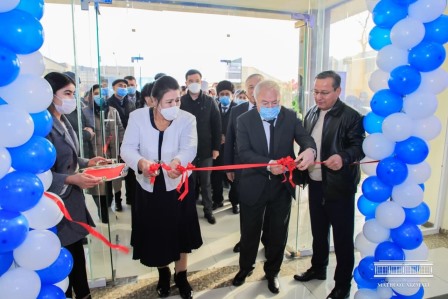 The lighting and heating systems in the school building are well set up. The building has all the conditions for professors and teachers to conduct classes at the level of modern requirements, as well as for students to acquire thorough knowledge.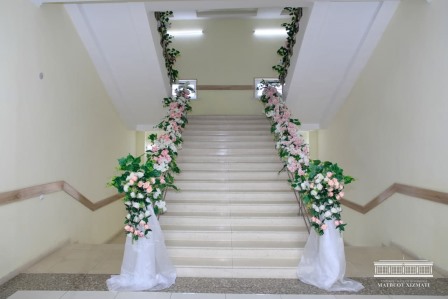 The opening ceremony of the 2nd educational-laboratory building for 880 seats of Andijan State Medical Institute was attended by the hokim of Andijan region Sh.K. Abdurahmanov. The hokim noted that the construction of a new educational and laboratory building of the institute is a manifestation of the attention paid to the medical field in our country.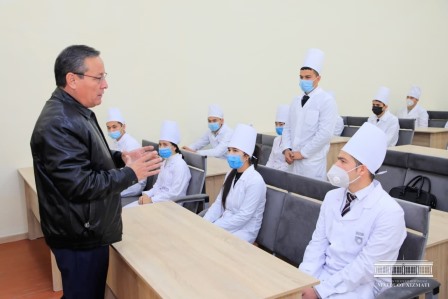 In the new 2nd educational-laboratory building of Andijan State Medical Institute the following departments are operating: microbiology, virology and immunology, pharmacology and clinical pharmacology, social sciences, medical biology and histology, general hygiene, social hygiene and health management, medical chemistry, biological chemistry, languages, pedagogy and psychology


The khokim of the region got acquainted with all the conditions created for teachers and students, visited lecture halls, classrooms, a dining room, rooms of spirituality and enlightenment. After that, he held a conversation with students and teachers, as well as with the team "Young Volunteers", which conducts advocacy work among the population to improve medical literacy, and listened to their opinions and suggestions.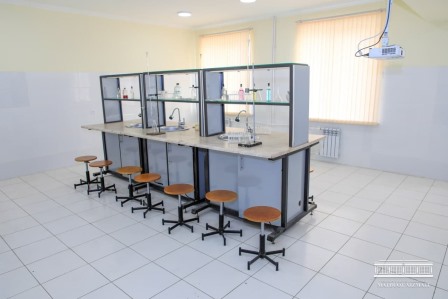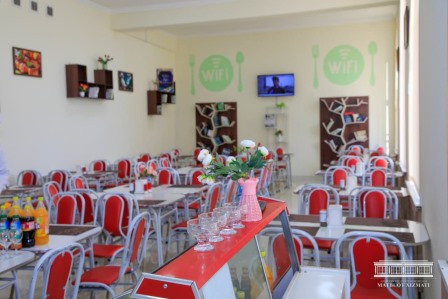 At the end of the meeting, the hokim wished success in training worthy medical personnel who will faithfully serve the people.