On June 12, 2019, the «Shifokorlar» team of gifted students of Andijan State Medical Institute conducted a presentation of the spectacle » Kucha bolalari » prepared by Sh.Boshbekov on » Eski shahar gavroshlari » at the magnificent Youth Palace in Andijan.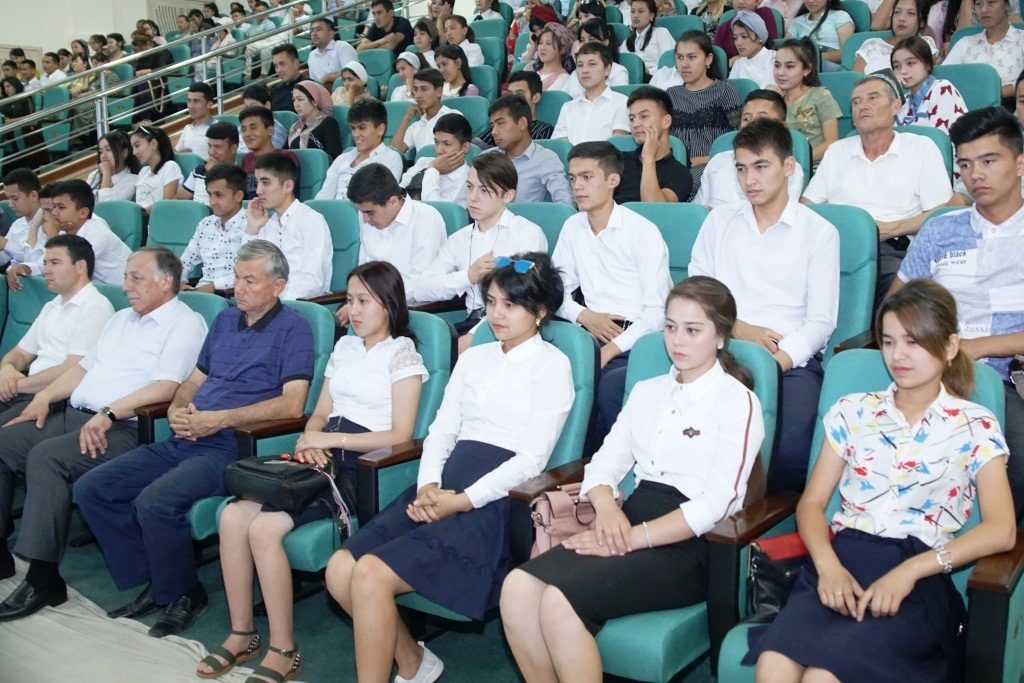 To implement the 5 major initiatives of the President of the Republic of Uzbekistan  – to increase the interest of youth in music, art, literature, theater and other kinds of art  the students of  lyceums and colleges, staff of universities, professors, teachers , students and guests.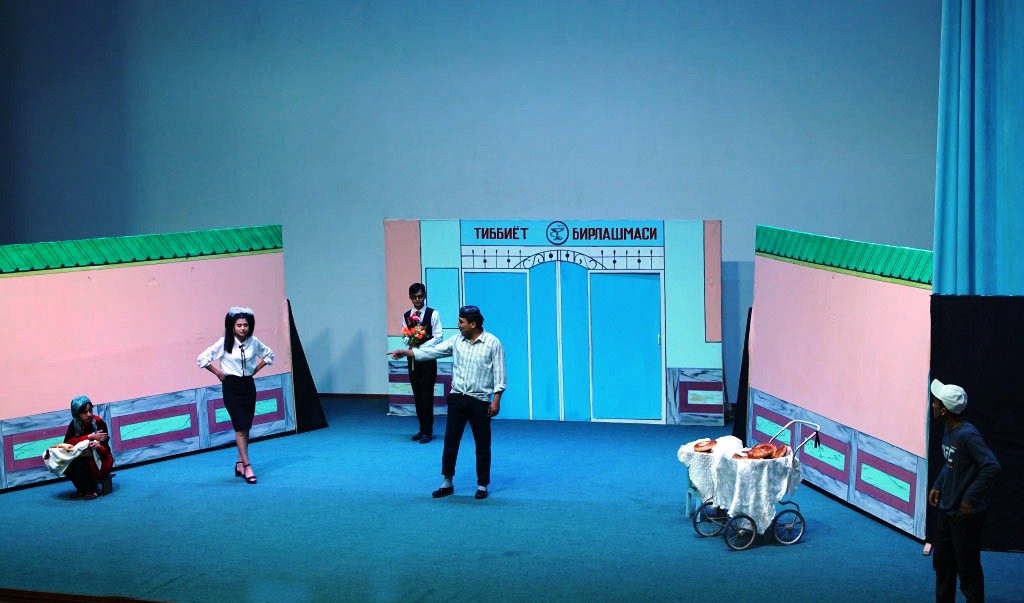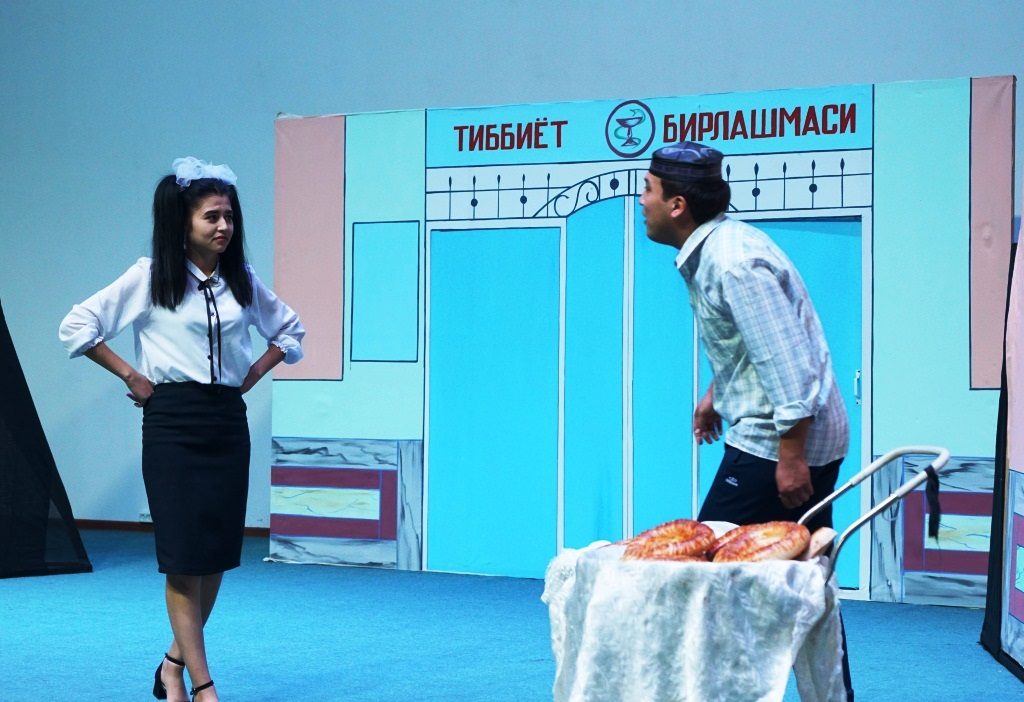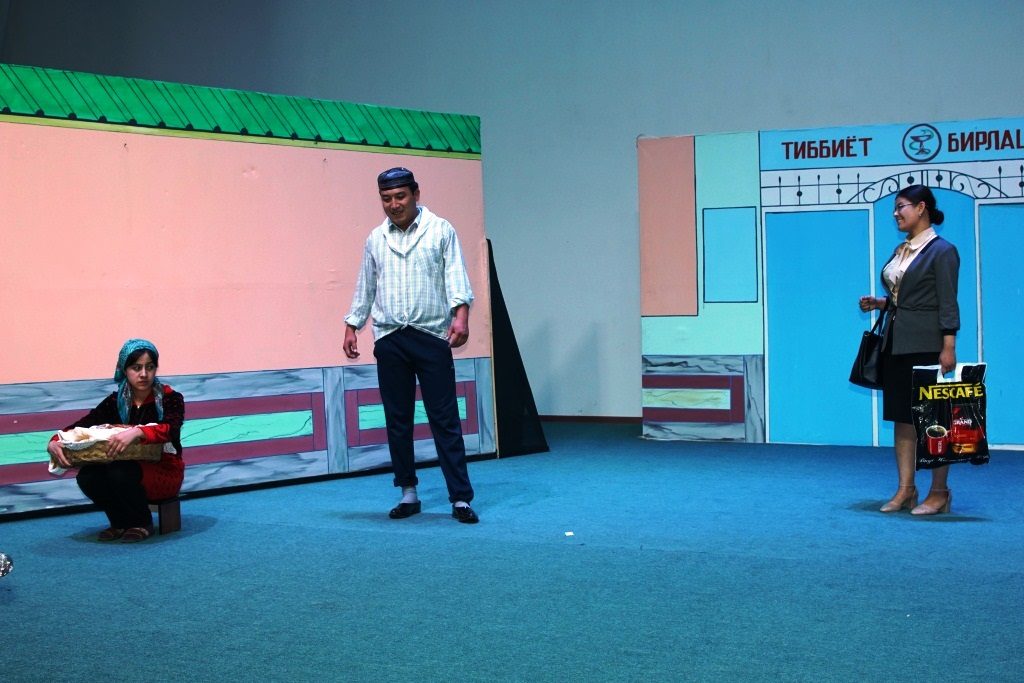 It should be noted that the » Shifokorlar » team of Andijan State Medical Institute won the nomination «The Best Performance» in the regional stage of the Festival of Theater Studios of Higher Educational Institutions recently held in Namangan region where they received the direction to the republican stage .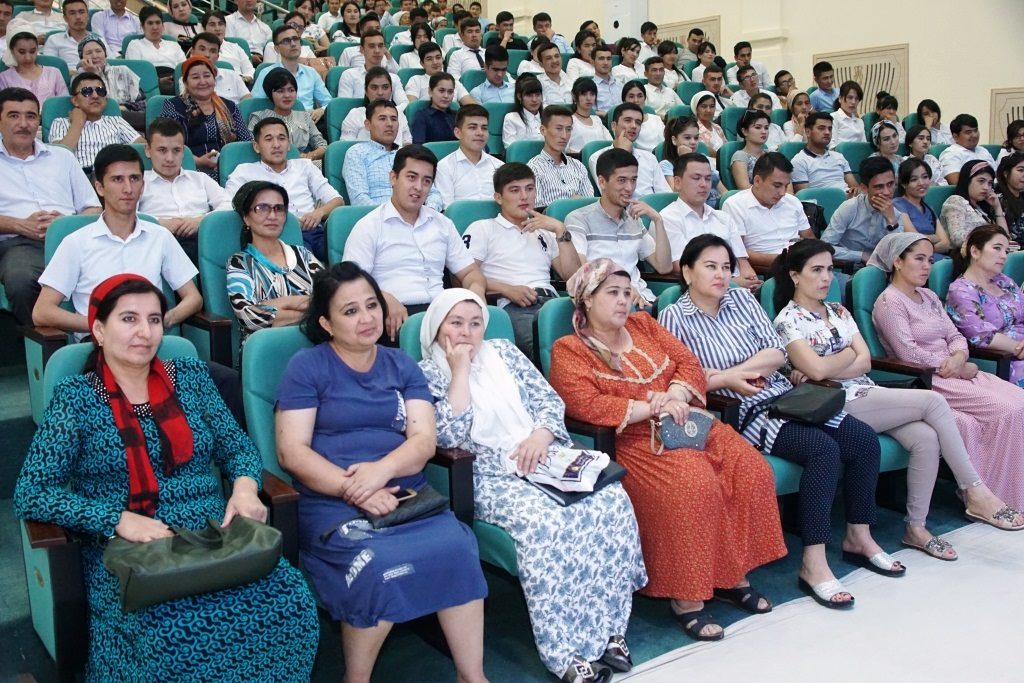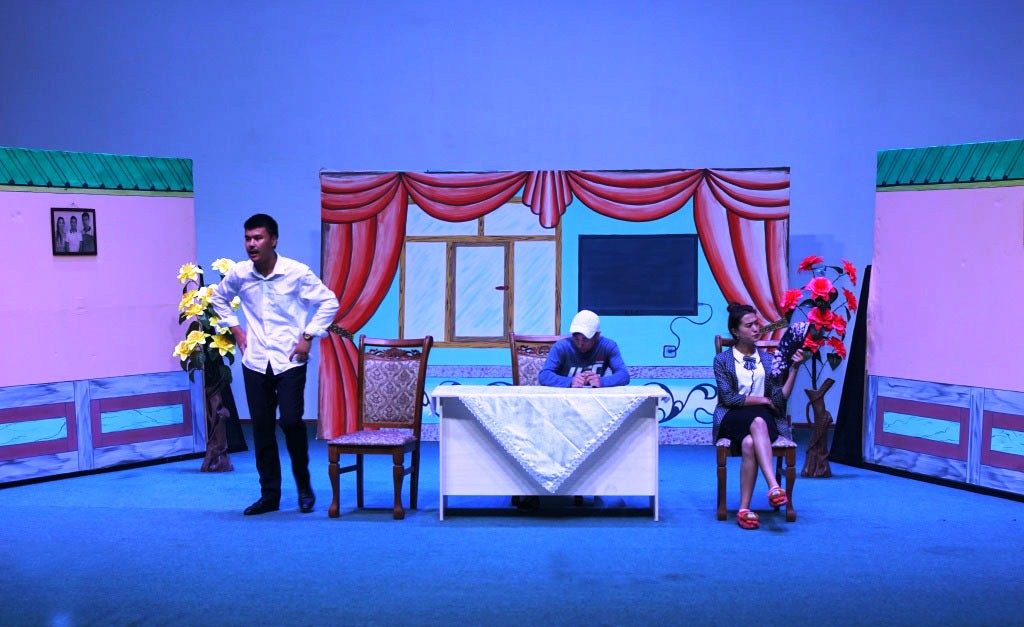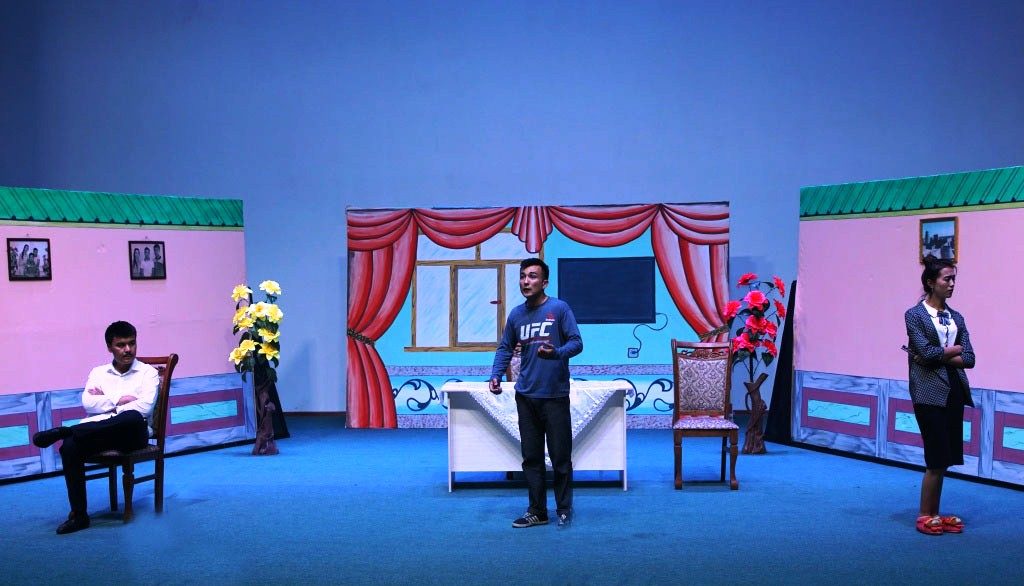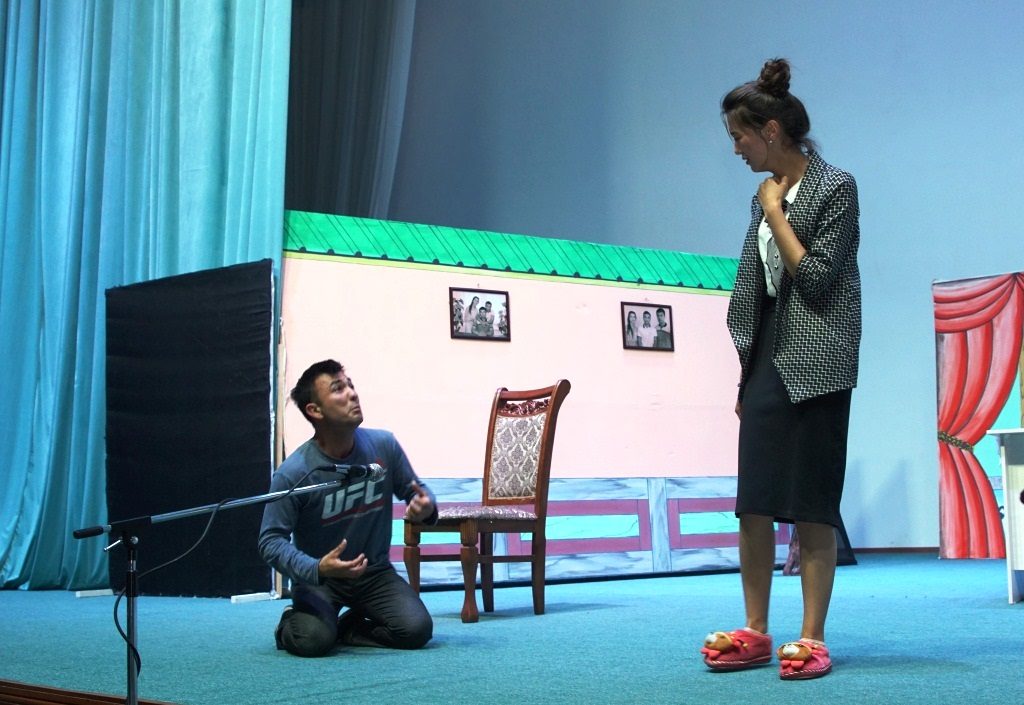 Therefore, the winning team has been performed the spectacle » Kucha bolalari » staged by well-known producer Dilmurod Shaikhov in towns and districts of the region, in many makhallas, educational institutions. Each of them is welcomed with great interest and enthusiasm from the people of our region. That is what happened today. The people gathered in the Youth Palace  to watch the performance with great enthusiasm. Each student performed his own role . The correct selection and relevance of the play theme, and the skillful performance of the students as professional artists, and their talent have made a great impression on all.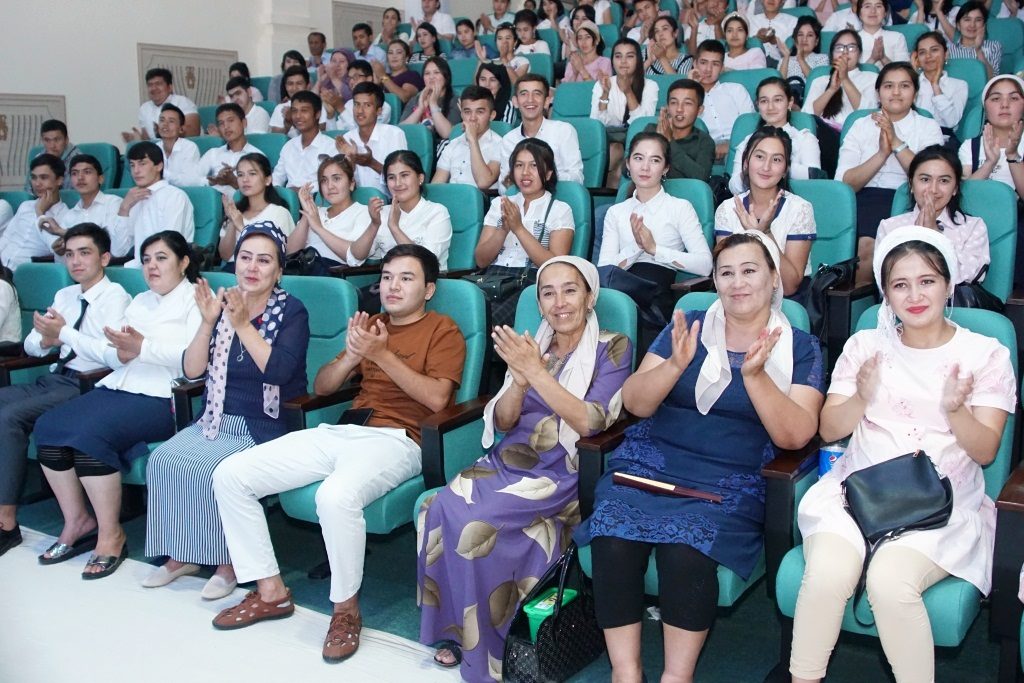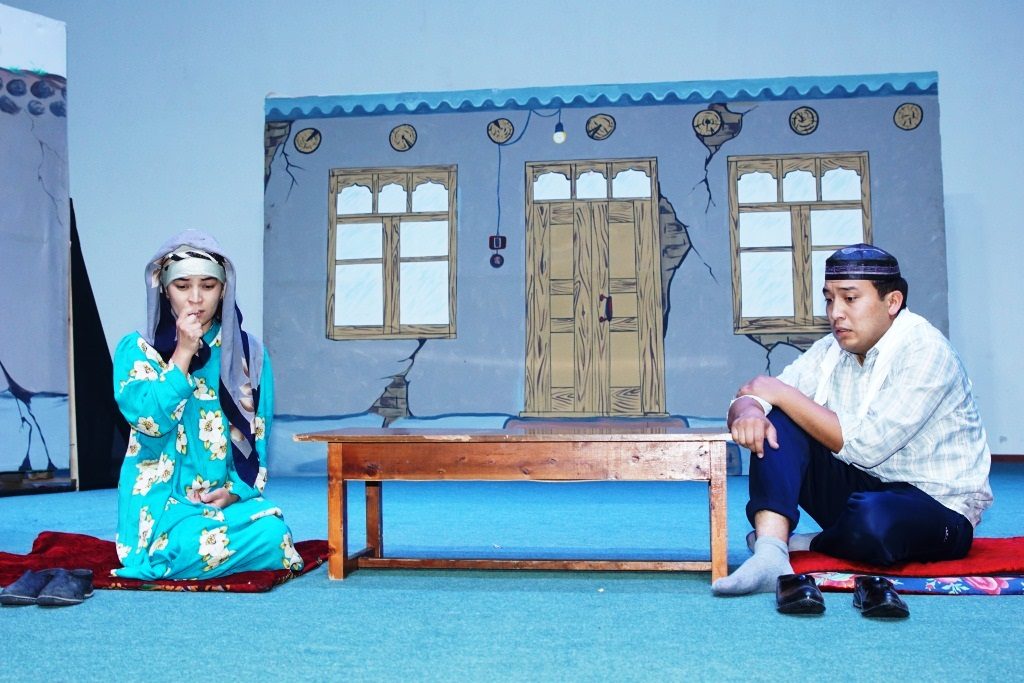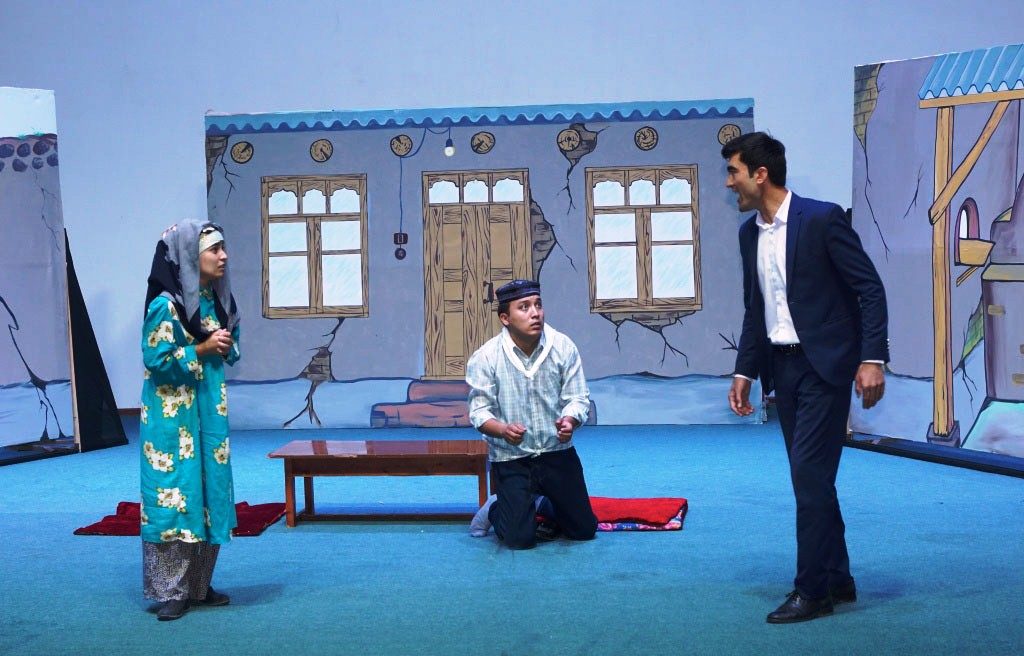 Students of Andijan State University F.Ergasheva and F. Mukimjonova shared their impressions: – Having seen this specification, we got a lot. Mainly, the theme of the play is properly selected. The relevance of the topic to the life of young people has left a great impression on us. The issues raised in the theme – family relationships, respect for parents, upbringing of children, youth dreams and so on motivate young people to think.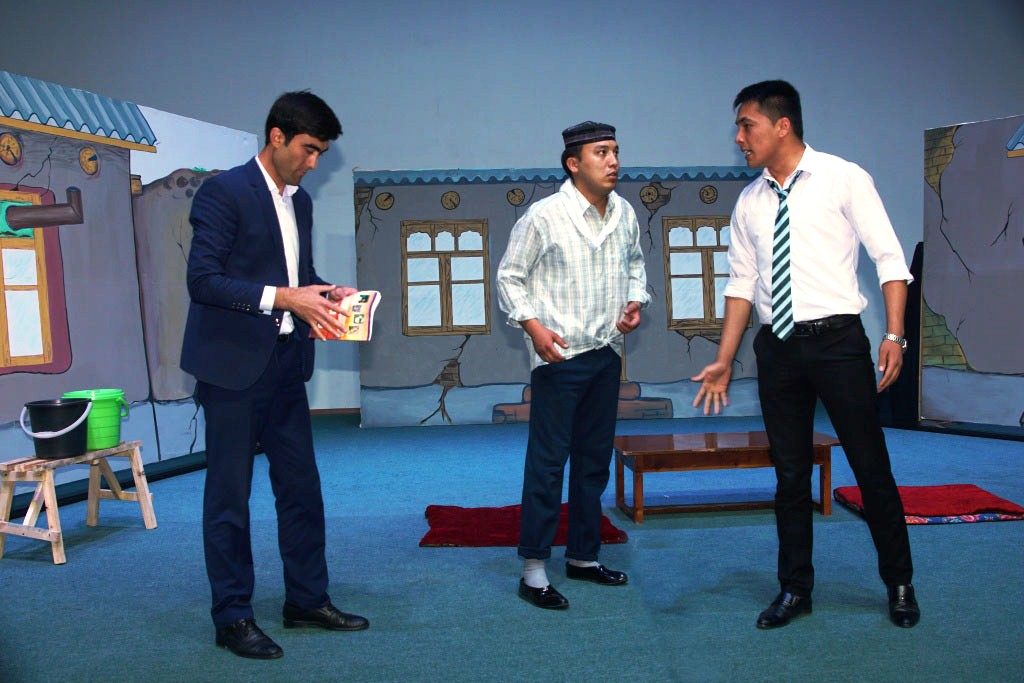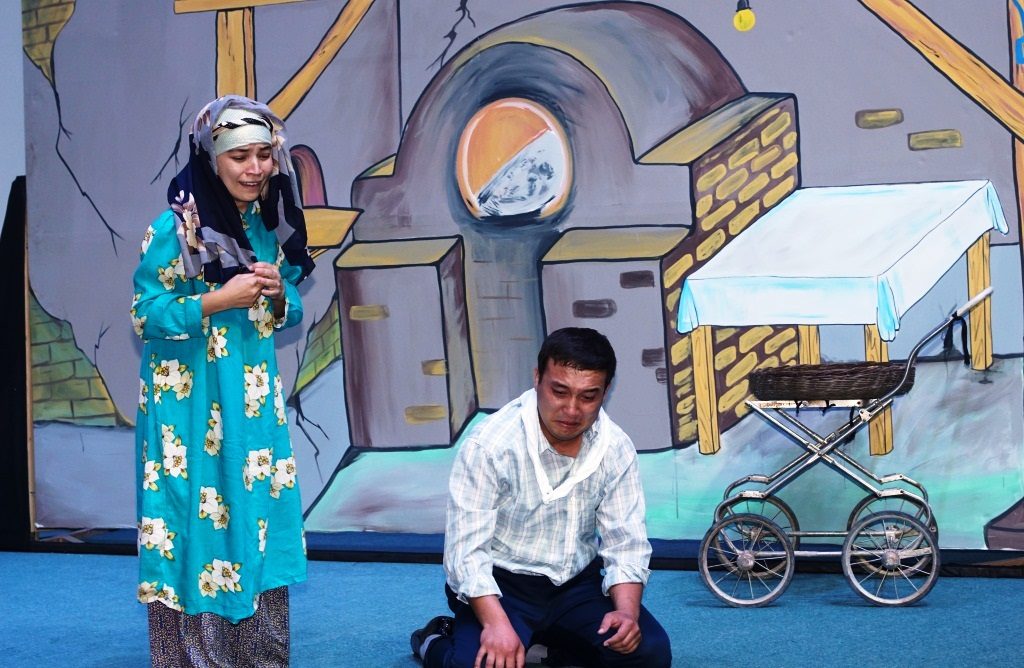 College student M.Mamadalieva: – I was watching the performance of real professional artists. It was great, fun. Thanks, we have a wonderful holiday.  The audience welcomed the audience with applause.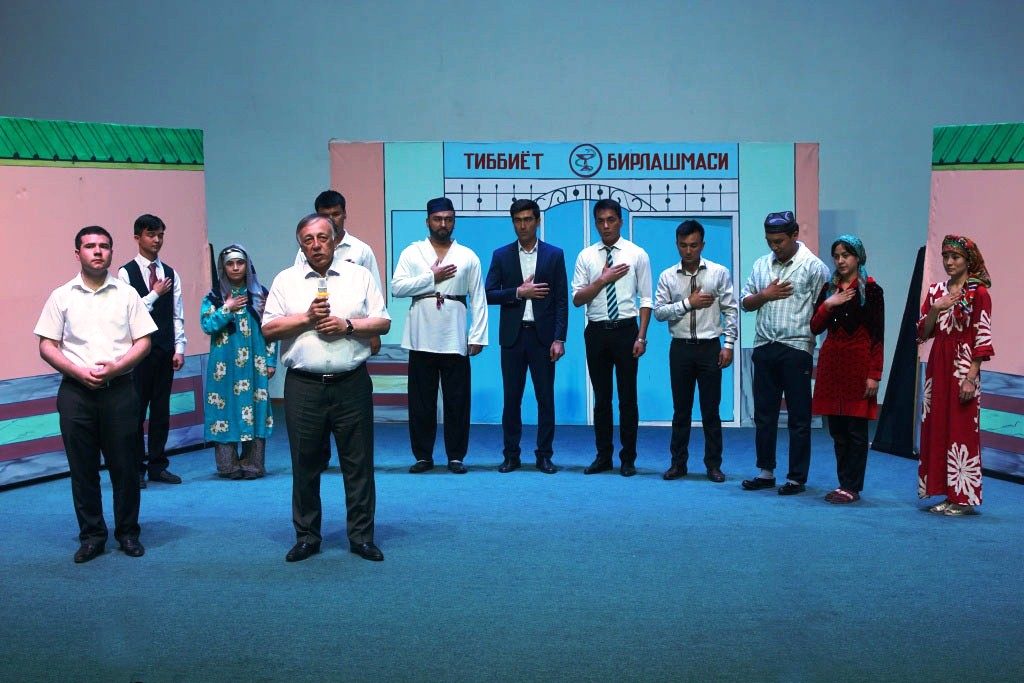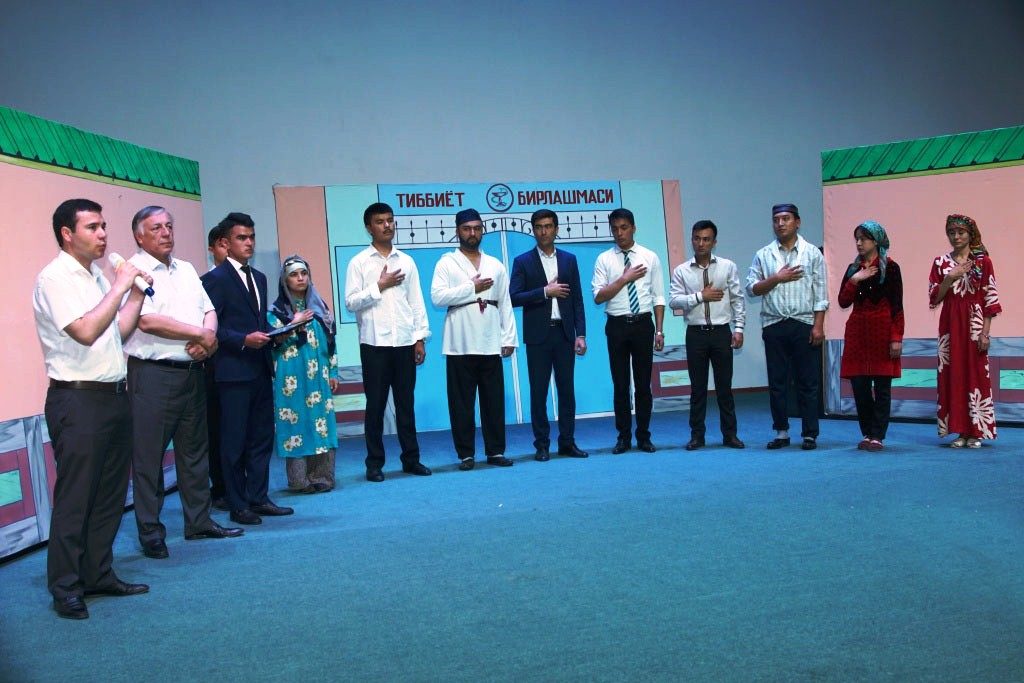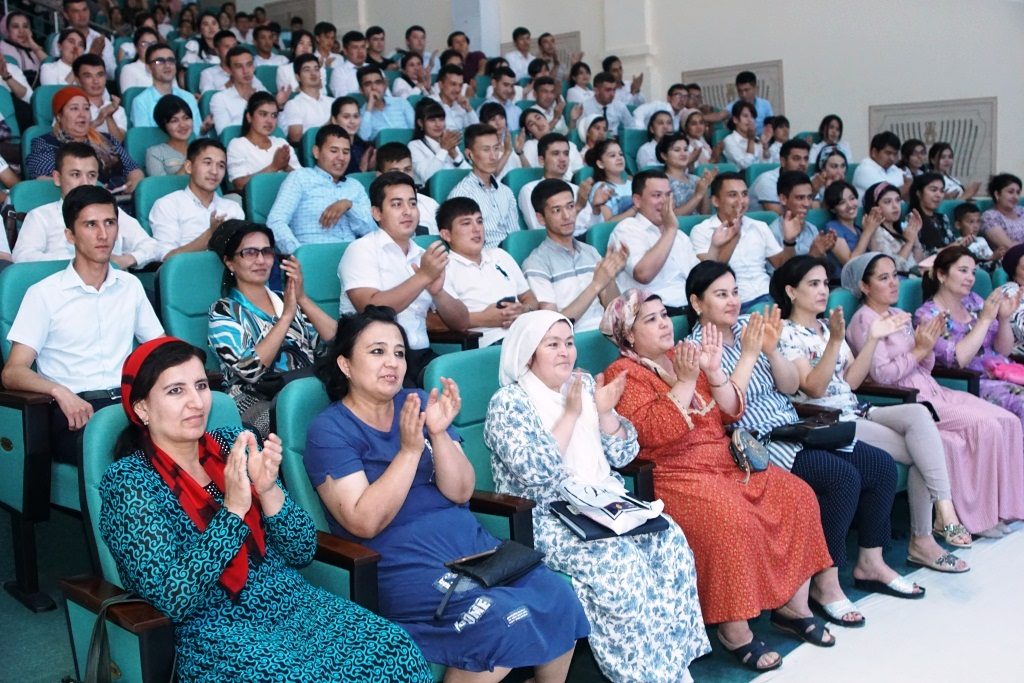 At the end of the speeches the rector of ASMI Madaminjon Madazimov spoke on behalf of the Institute and students thanked the producer and all the students who played the role and wished them success in their republican stage.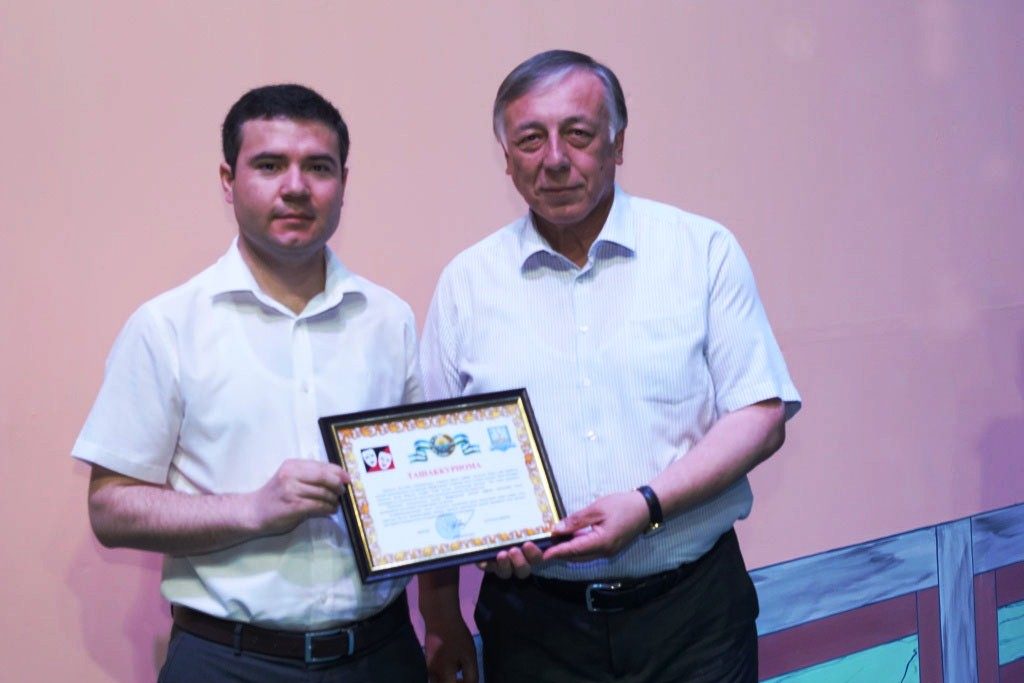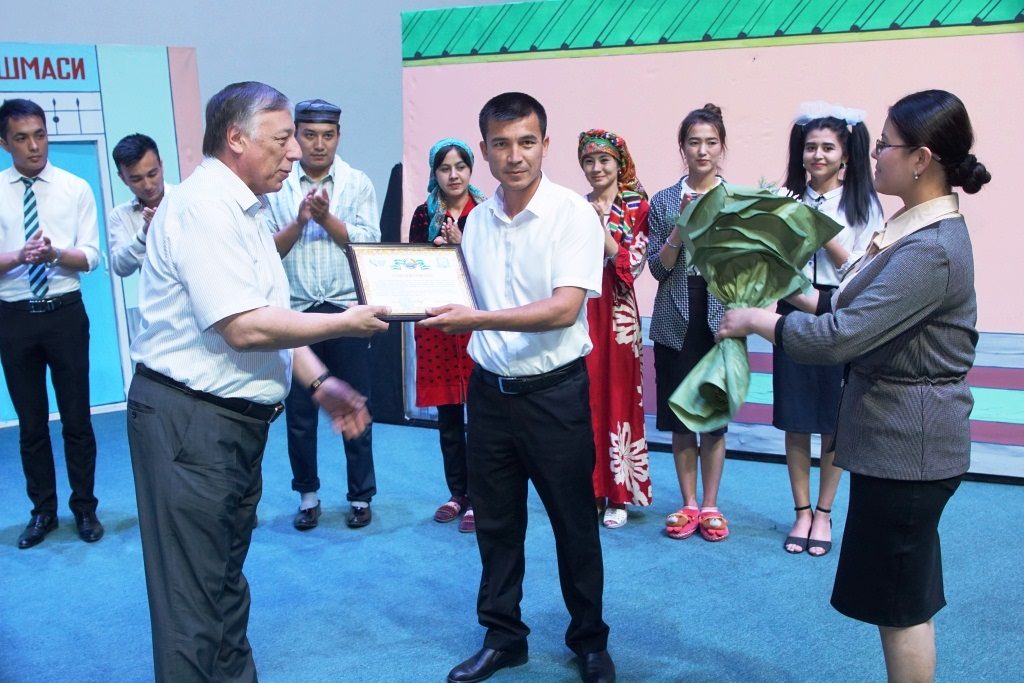 The representative of the Republican working group Bekzodbek Abdukhalilov in his speech emphasized the relevance of the play and said that such events are a great force in promoting the five important initiatives of our youth. He expressed sincere gratitude and wished all the best to the team.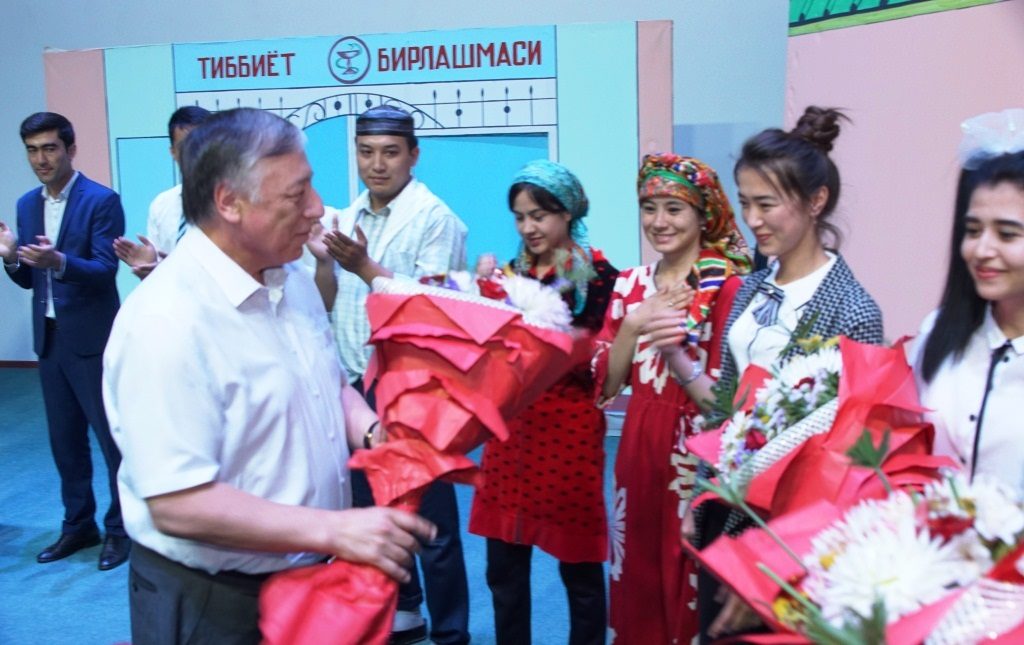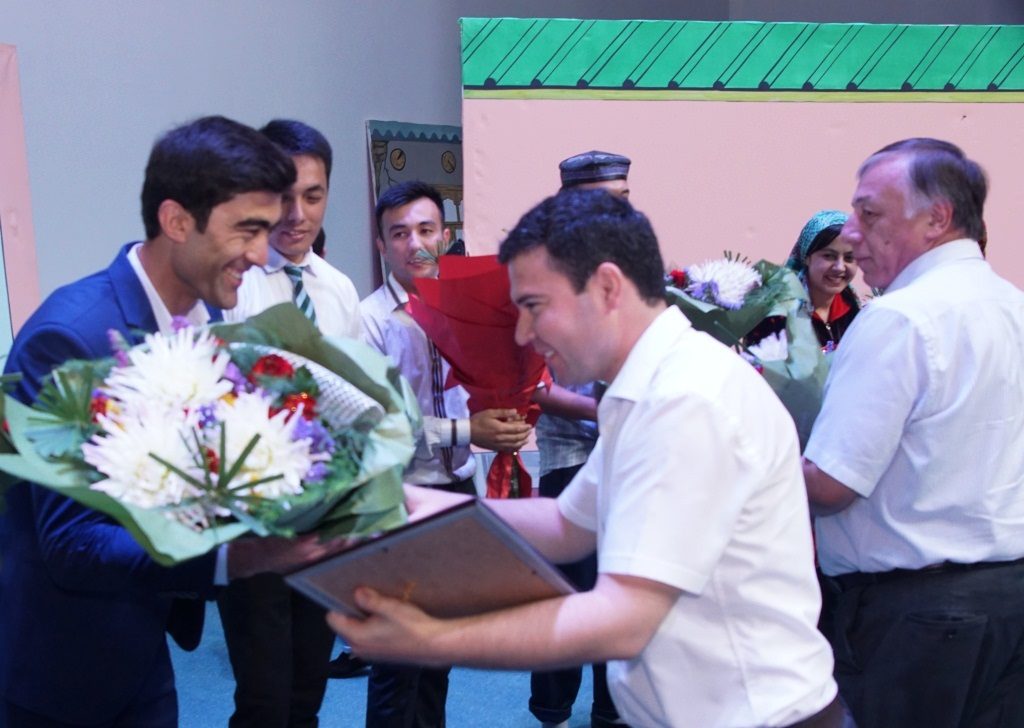 At the end of the event, Chairman of Andijan Regional Council of Youth Union of Uzbekistan Oybek Yuldashev, director of the Regional puppet theater Bekzod Kurbanov and chief producer of theater Dilmurod Shaykhov  handed over «Letter of Thanks» on behalf of the rector of Andijan State Medical Institute.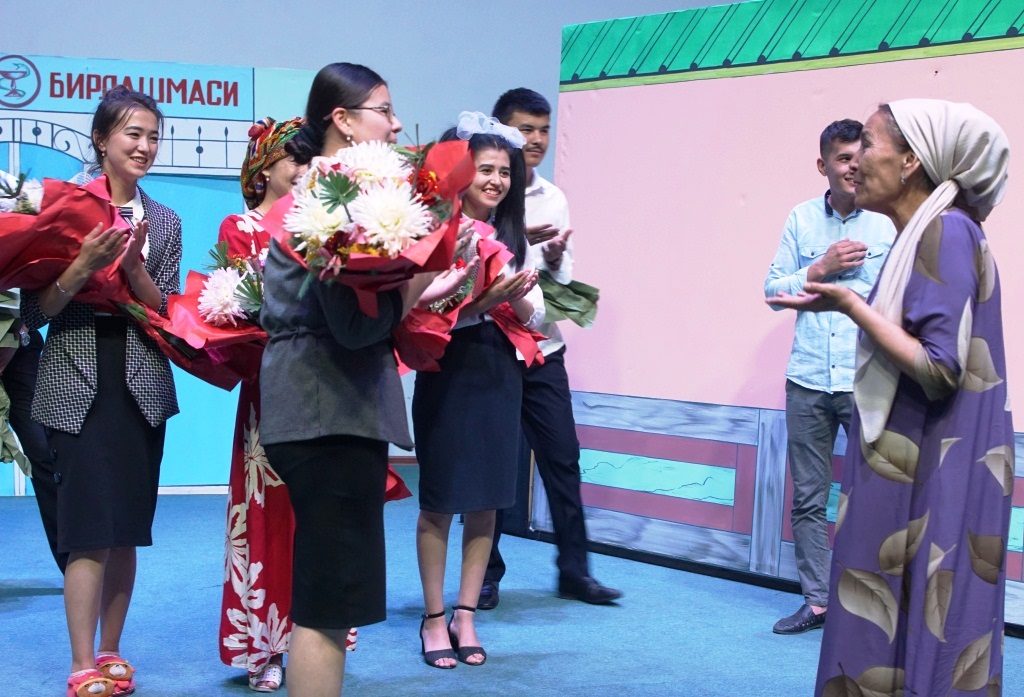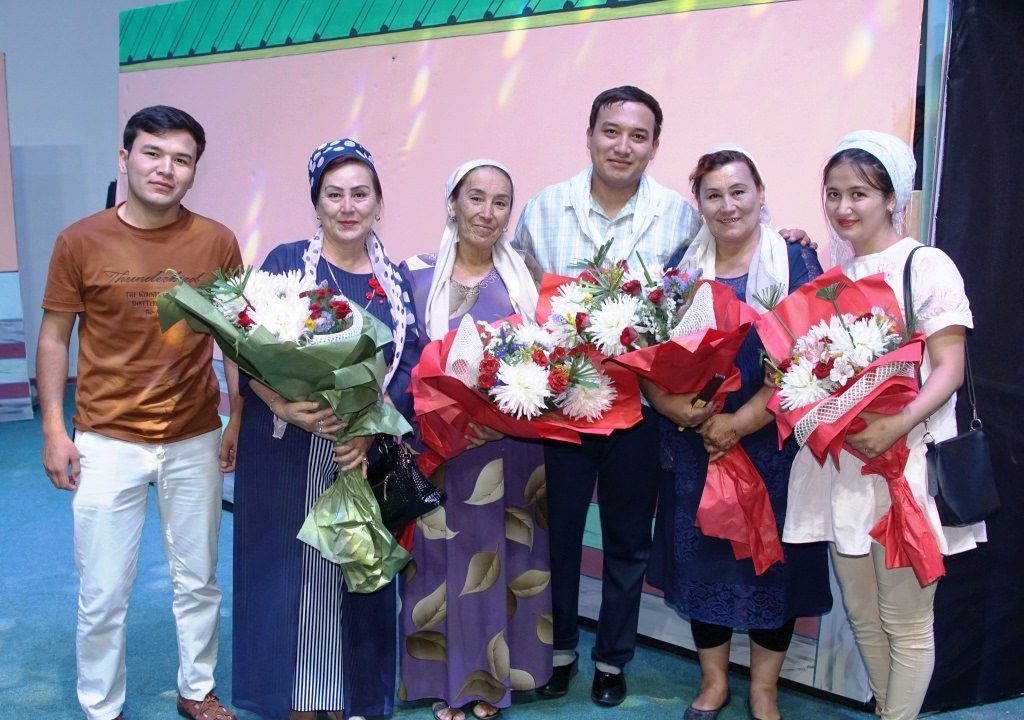 In addition, all gifted students of the «Shifokorlar» team were provided with bouquets.