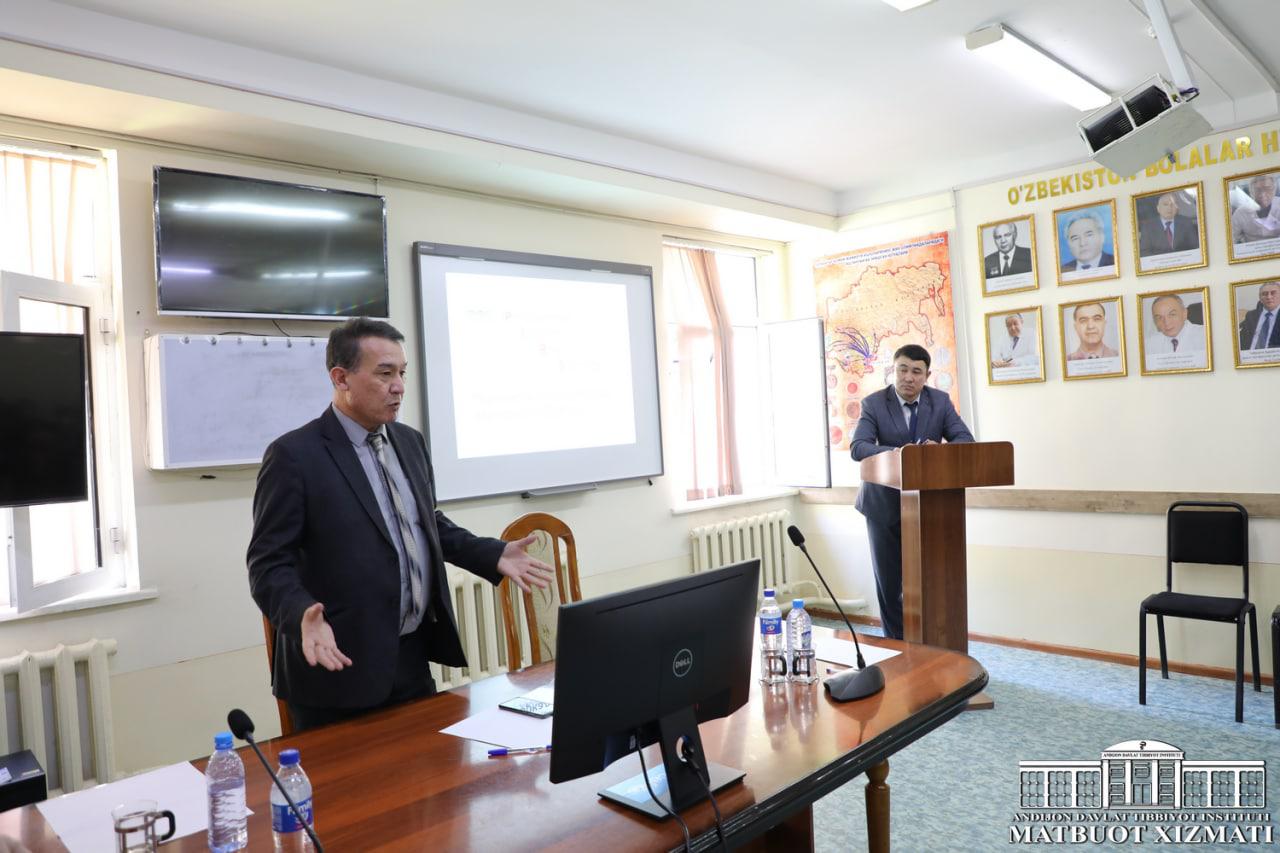 At the Department of Pediatric Surgery of Andijan State Medical Institute was held a public meeting with the participation of pediatric surgeons, urologists, maxillofacial and plastic surgeons of Fergana Valley. This meeting focused on the use of minimally invasive surgery in pediatric surgery and its benefits.
The meeting was attended by the head of the Department of Pediatric Surgery of Tashkent Pediatric Institute, professor M. Aliev, assigned by Ministry of Health to provide practical assistance in pediatric surgery in Fergana Valley.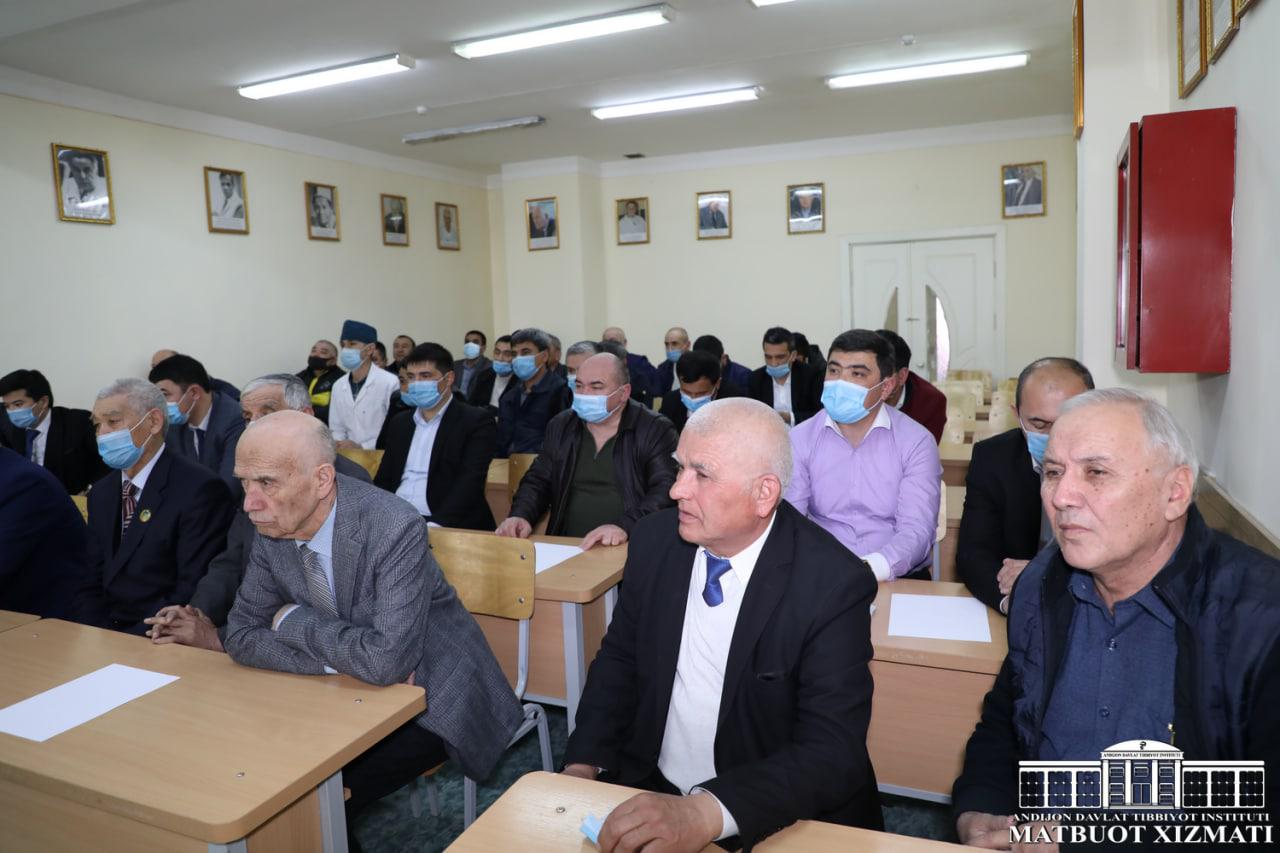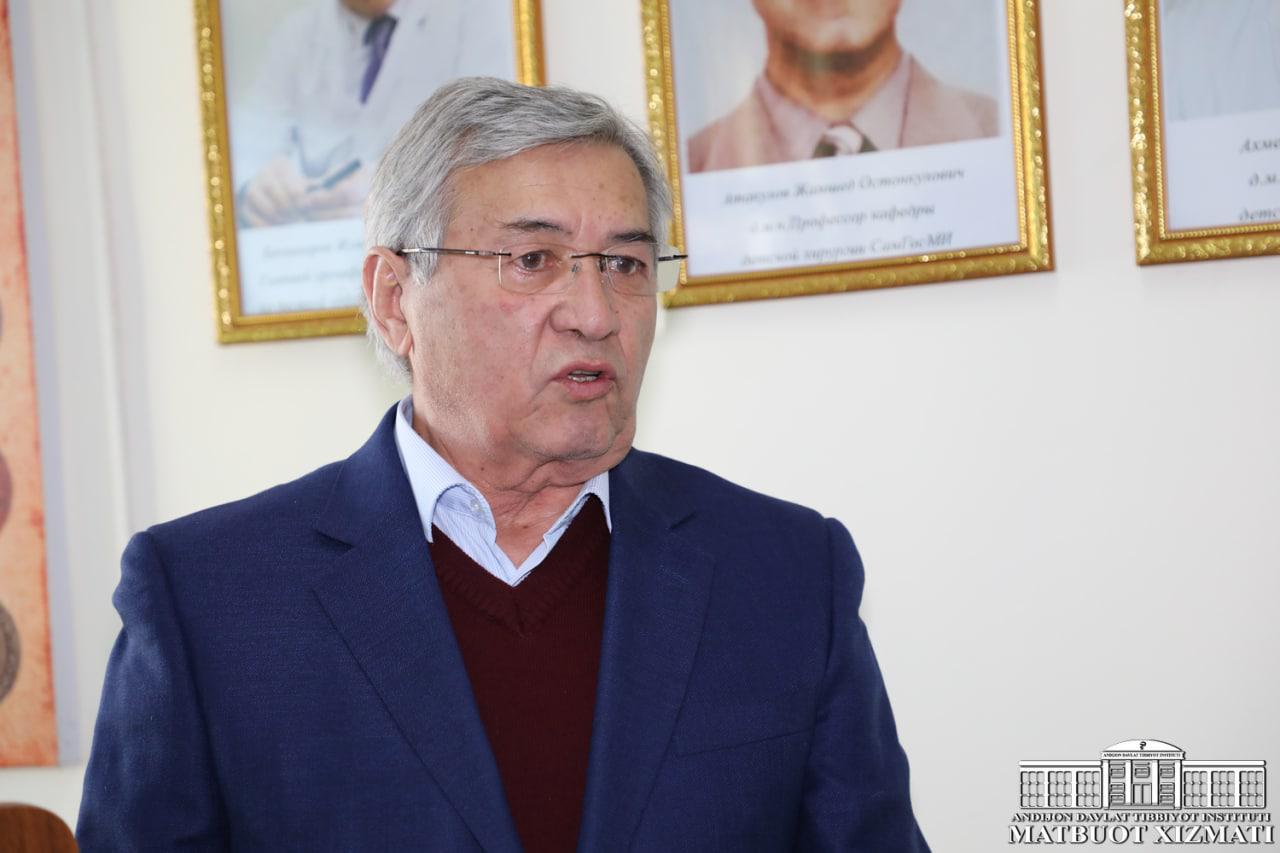 M. Aliev spoke about modern approaches in pediatric surgery and the tasks to be performed, and delivered a report on "Atresia and surgical treatment of biliary tract in children." M. Aliev from Fergana region on "Endourological treatment of pediatric urological diseases", B. Yakubov from Namangan region on "Modern surgical treatment of hypospodial disease", T. Rasulov from Andijan region on "Application of laparoscopic piercing in pediatric hernia" were also heard at the meeting. All lectures were full of questions and answers and discussions.