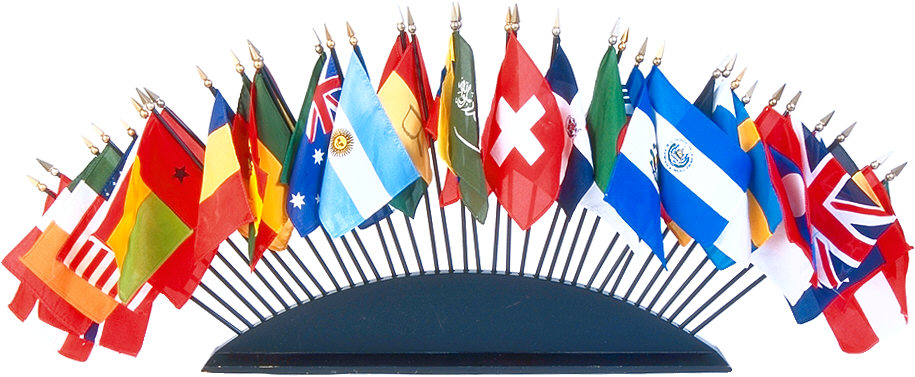 Andijan State Medical Institute cooperates with the following foreign universities:
Dongsan Medical Center at Keimyung University (Korea)
Medical Center at Yongnam University
Samyuk Medical Center (Korea)
Moscow State Medical Dentistry University (Russia) www.msmsu.ru
St. Petersburg State Medical University named after I.Pavlov (Russia) www.1spbgmu.ru
6.North-West State Medical University named after I. Mechnikov (Russia) www.szgmu.ru
Kazan State Medical University (Tatarstan) www.kgmu.kcn.ru
8.Kirov State Medical University (Russia) www.kirovgma.ru
9.Donetsk National Medical University named after Gorkiy (Ukraine) www.dsmu.edu.ua
10.University of Pisa (Italy) www.unipi.it
11.Adjibadem Clinic (Turkey) www.acibadem.com.
12. Russian National Research Medical University named after N.I. Pirogov www.rsmu.ru
13. Institute of Traumatology and Orthopedics www.nniito.ru
14. First MSMU named after I.M. Sechenov www.sechenov.ru
15.Russian  Medical Academy of Continuing Professional  Education  (Russia) www.rmapo.ru
Federal Scientific and Clinical Center for Physical and Chemical Medicine Russia) www.niifhm.ru
Ukraine and Nephrology Institute of Urology and Nephrology (Ukraine) www.inurol.kiev.ua
18.Novosibirsk Traumatology-Orthopedic Research Institute named after Ya.L.Tsivyan (Russia) www.niito.ru
19.Novosibirsk State Medical University, (Russia) www.ngmu.ru.
20.The Scientific Research Center for Oncology named after N.Blokhin (Russia) www.ronc.ru
National postgraduate medical academy named after P.L.Shupik (Ukraine) www.med.edu.ua
Zaporoje State Medical University (Ukraine) www.zsmu.edu.ua
Kharkiv National Medical University (Ukraine) www.knmu.kharkov.ua
Tambov State University www.tgu-med.ru
Kosice University named after Pavel Joseph (Slovakia) www.upjs.sk
Astrakhan State Medical University, (Russia) www.astgmu.ru
JAYPEE HOSPITAL (India) www.jaypeehealthcare.com
Belarusian State Medical University www.bsmu.by
Gomel State Medical University www.gsmu.by
Dagestan State Medical University , (Russia) www.dgmu.ru
Kyrgyz State Medical Academy named after I.K. Akhunbaev www.kgma.kg
Belarusian Medical Academy of Postgraduate Education www.belmapo.by
Crimean Federal University named after V.I. Vernadsky cfuv.ru/
Ural State Medical University (Russia) www.usma.ru
Stavropol State Medical University , (Russia) www.stgmu.ru
National Research Institute for Neurosurgery named after Academician N.N. Burdenko , (Russia)
Science Center Limpha (Russia) http://limpha.ru/
Bashkir State Medical University bashgmu.ru
Fortis Healthcare Limited
Sharda university
Eye Sight Foundation
 Surgut State University
 Sankt- Petersburg State Pediatric Medical University
 Rostock University (Germany)
 Hecettepe university (Turkey)
INTERNATIONAL ACTIVITIESImplementation of bilateral and multilateral exchange programs for scientific and pedagogical staff and students.Conducting joint research with foreign partnersConducting a conference, congress and symposium in cooperation with the InstituteTeleconference, counseling and distance learning with the following foreign state medical centers: Russia, Ukraine, Germany and others.Invite foreign teachers and specialists to participate in academic work and study.Sending employees of the Institute to foreign educational institutions, scientific and pedagogical work, as well as to attend conferences and congresses.Training of foreigners, as well as training highly qualified personnel in post graduate and doctoral studiesParticipate in international contests for international scholarshipsAgreements with foreign partners for cooperationImplementation of other international cooperation in accordance with the legislation of the Republic of UzbekistanERASMUSThe project, launched on the basis of ERASMUS International Program: UZHEALTH (Summary of the Project "Studying and Teaching Health in the Higher Education System of the Republic of Uzbekistan" – UZHEALTH (Higher Education Structures to Enhance)Project ID: UZHEALTH -544445-T-1-2013-1-IT-T-SMHES.Project Coordinator: University of Pisa (UNIPI) – University of Pisa (Italy)        One of the priorities of the program in the Republic of Uzbekistan is reforming and modernizing health education. The UZHEALTH project is aimed at bringing health, veterinary, food security, agricultural science closer to the subjects of the European Union as well as improving the staff and strengthening the material and technical base of local universities.The goal of the project is to improve the curriculum in health, veterinary and ecology. The importance of veterinary education, along with medical education, is enshrined in Uzbekistan for livestock development and its sustainability, food security, and the protection of the society and the animal world from various diseases. As a result of the project, not only will the curriculum be improved, but also the structural units of higher education institutions will be developed.Partners in Uzbekistan: 
Ministry of Higher and Secondary Specialized Education of Uzbekistan
Tashkent Medical Academy
Bukhara State University
Samarkand Agricultural Institute Institute
Samarkand State Medical Institute
Tashkent Pediatric Medical Institute
Karakalpak State University
Tashkent State Agrarian University
Nukus branch of Tashkent State Agrarian University
Bukhara State Medical Institute
Cooperation agreement is signed with Haccettepe University of Turkey, which is included in the top 500 of most prestigious universities in the world.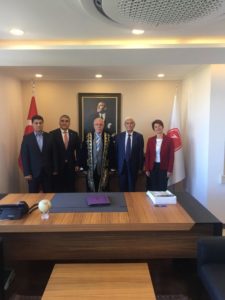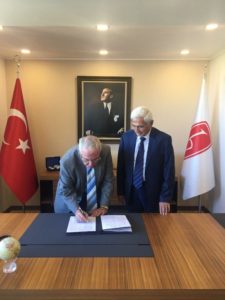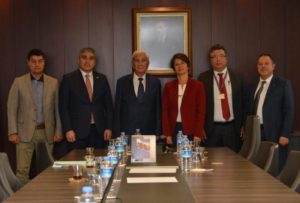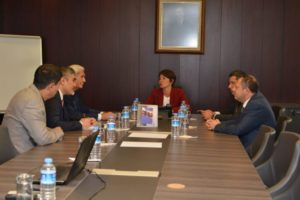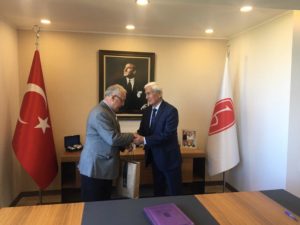 Alisher Dadabayev, Doctor of MICHIGAN UNIVERSITY RECEIVES ANDIJON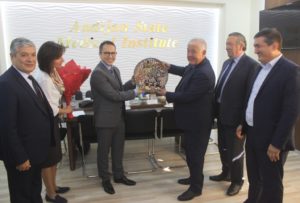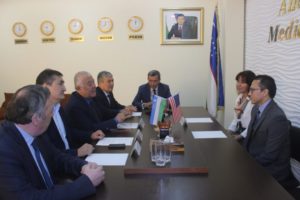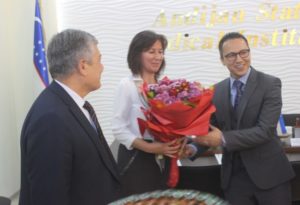 Oboskalova T.A. Ural State Medical University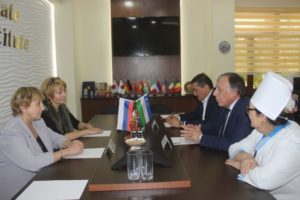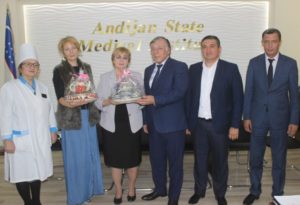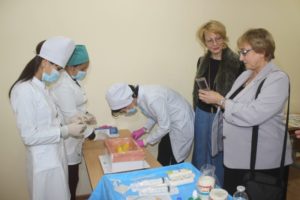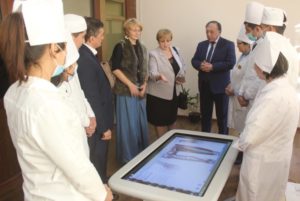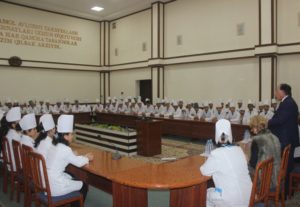 Lola Sharma, Russian Children's Orthopedic Institute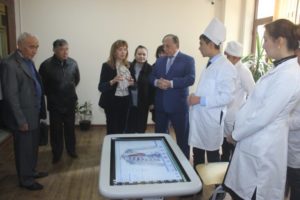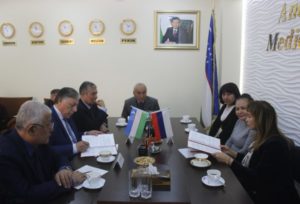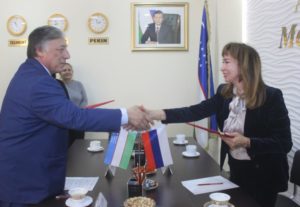 Alekseev A.A., Bobrovnikov S.E. National Medical Research Center of Surgery them. A. V. Vishnevsky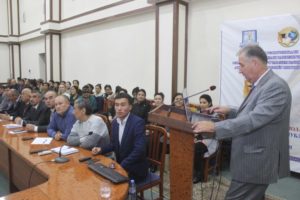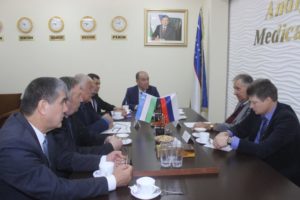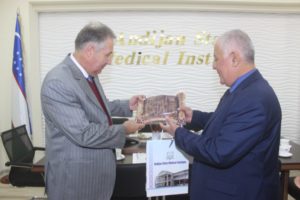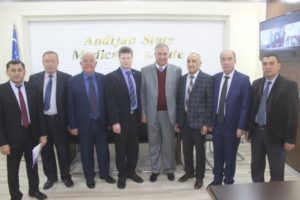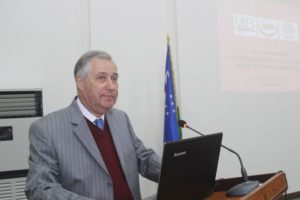 Casper Fobber. Munich oncological Center, Germany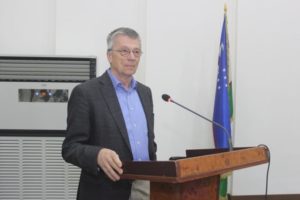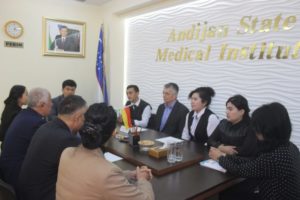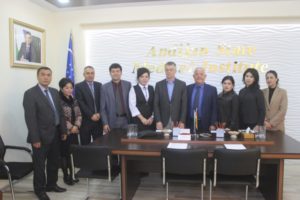 Turitsin S.V. Military Medical Academy named after S.M. Kirov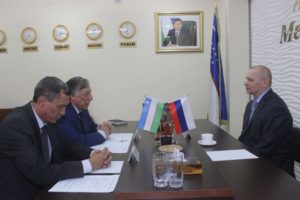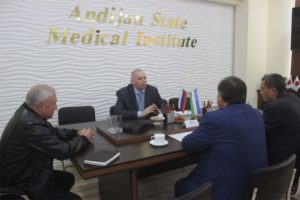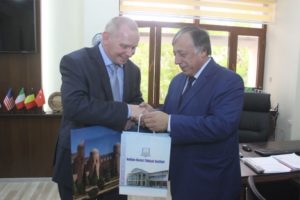 Dinesh Pendarkar, Sarvodоya oncological Center. India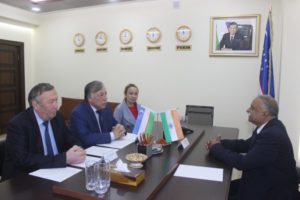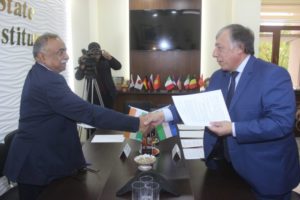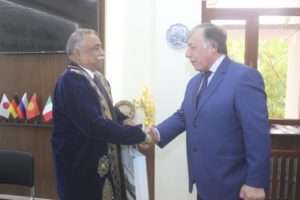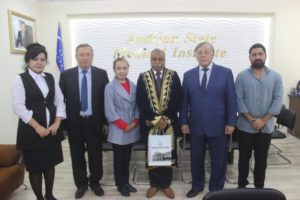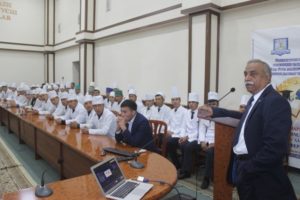 Umar Gupta, President of the University of Sharda. India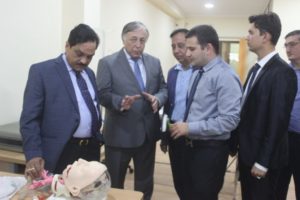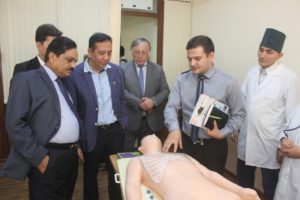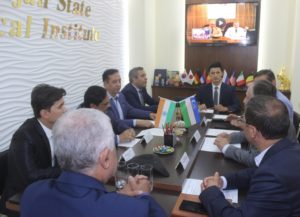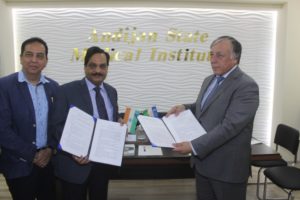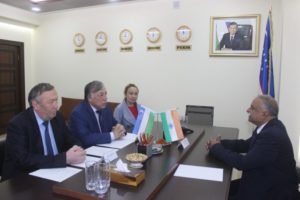 Cardiosurgery-akademik R.S.Akchurin of Russia at the clinik of ASMI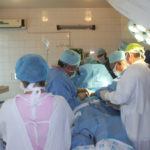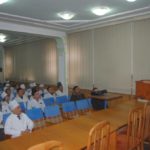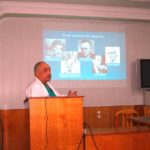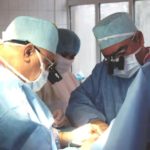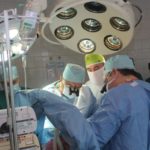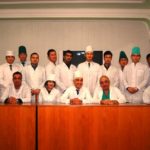 Rector of ASMI M.M.Madazimov in Germany