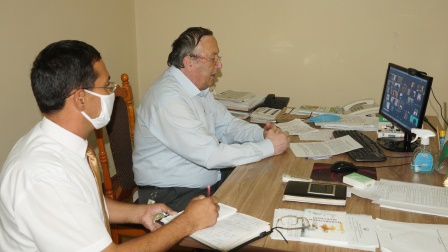 The online meeting of the Scientific Council of Andijan State Medical Institute, dedicated to the beginning of the new academic year, was chaired by the rector of the institute, Professor M.M. Madazimov.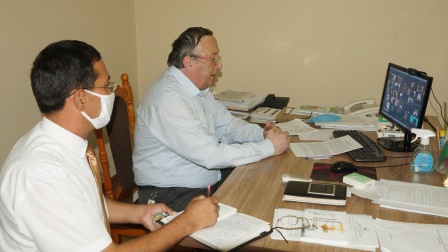 The first issue on the agenda of the Council – about the preparations for the 29th anniversary of Independence of the Republic of Uzbekistan at the institute was reported by Vice-Rector for Work with Youth P.Kh. Askhanov.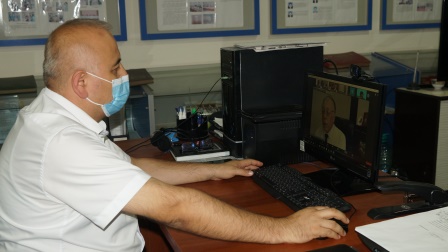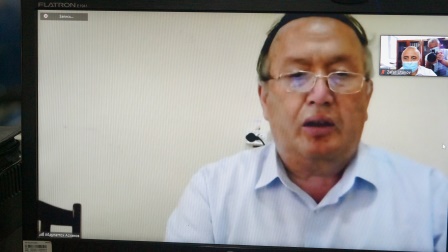 Based on the proposals of the members of the Council, it was agreed to celebrate the Independence Day in accordance with the quarantine requirements i.e. each professor, teacher, employee in his own home. In addition, Vice-Rector P.Kh. Askhanov spoke about the first lessons of the new academic year – Independence lessons, coaching, the need to pay special attention to the fight against corruption in the educational process.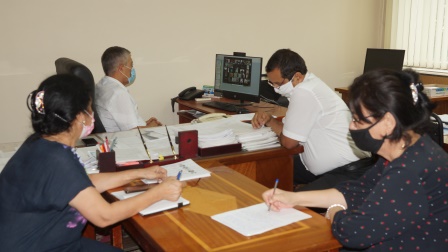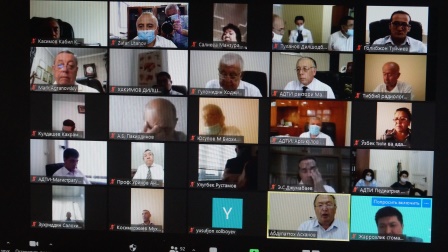 After that, the Vice-Rector for Academic Affairs A.Sh. Arzikulov informed about the preparation of departments for the new academic year 2020-2021. During the report, special attention was paid to the state of readiness of departments for normative, methodological documents, teaching aids, auditoriums and lecture halls, conducting lessons in foreign languages, gave relevant instructions to address some shortcomings.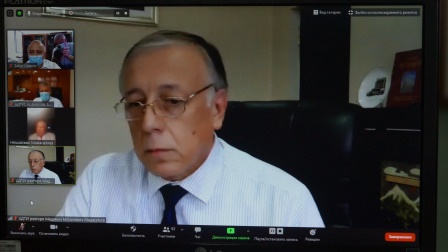 Also at the meeting, the head of the Department of Economic Affairs Z.A. Mamajonov informed about the work carried out in preparation for the new school year in the field of construction, repair and beautification, and discussed various issues.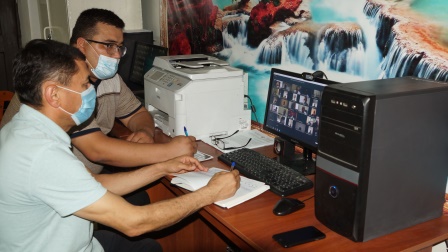 Relevant decisions were made on the issues discussed at the online meeting of the Scientific Council of Andijan State Medical Institute.
ASMI,  Information service