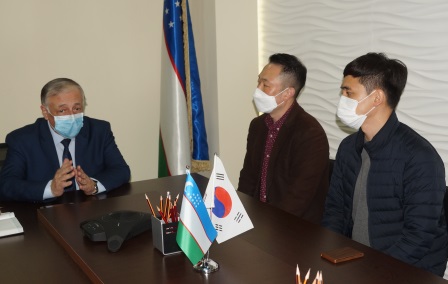 Andijan State Medical Institute maintains good relations with Korea in various fields to further expand international cooperation. Today, Cho 'Jae Wook, a professor at Busan National University in South Korea, and Taeeon Kim, the university's international relations manager, visited Andijan State Medical Institute.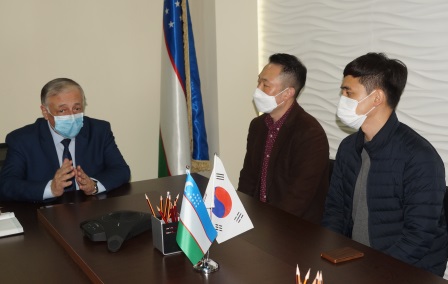 the rector of the Institute M.M.Madazimov, pro-rector on Medical Affairs B. Mirzakarimov, Head of the International Cooperation Department K. Salakhiddinov, Dean of the Faculty of International Students G. Yakhshibaeva talked with the Korean guests.
During the cordial conversation, the rector of the institute acquainted with the scientific potential of the institute, the conditions created for students. A video about the activities of the institute was shown.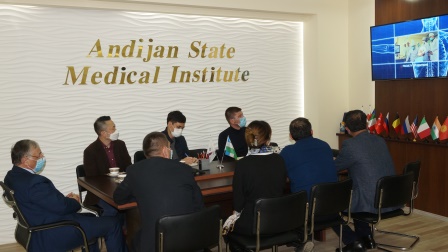 Representatives of the Busan National University offered to establish cooperation, including cooperation in the field of telemedicine, training of doctors, development of joint programs.
At the end of the meeting, representatives of Andijan State Medical Institute and Busan National University exchanged gifts.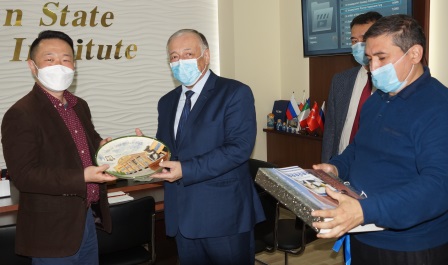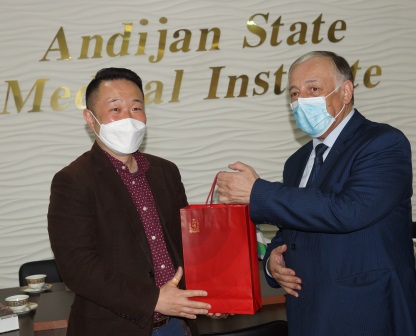 The talks ended with mutually beneficial agreements.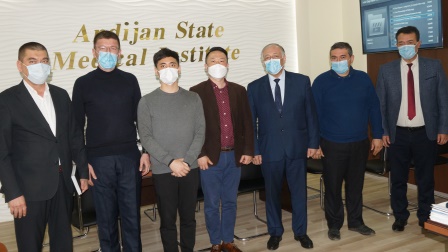 PRESS SERVICE OF ASMI