On January 10, 2020, Andijan State Medical Institute, together with the Department of Foreign Languages and the primary organization of the Youth Union of Uzbekistan at ASMI in honor of the 28th anniversary of the Armed Forces of the Republic of Uzbekistan and January 14 – Day of Defenders of Motherland, hosted an event on «Patriotism is a guarantee for national rise».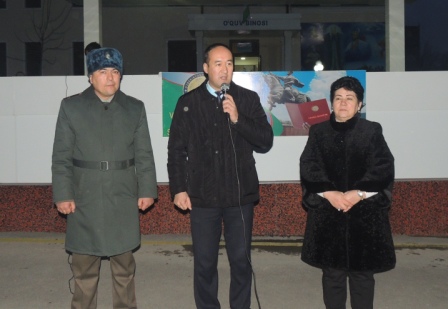 The event was attended by Deputy Dean of the Faculty of Therapy for Youth Affairs U.Karimov, Head of Educational Department of the Department of Military Training of ASMI A.Soliev, Head of Foreign Languages Department L.Khudayberdieva and teachers of the department, leader of the primary organization of the Union of Youth Union of Uzbekistan Sh. Sapiakhunov, officers and soldiers of the military unit, gifted students- cadets.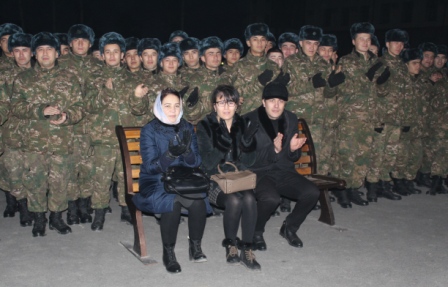 The event was opened by the Deputy Dean for Youth Affairs of the Faculty of Medicine U.Karimov.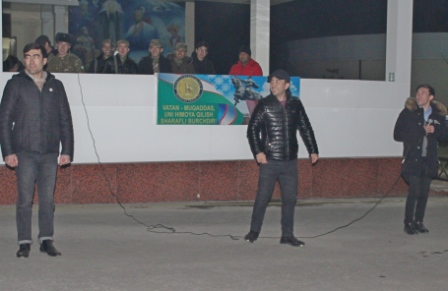 The event was opened by Deputy Dean of the Faculty of Therapy for Youth Affairs U.Karimov. He congratulated everyone on the Day of Defenders of the Motherland, saying that our people are always proud of the fact that the frontiers of our country are in the hands of our reliable, determined and strong guards. Then, the head of the Foreign Languages Department L.Khudayberdiyeva made a speech. She congratulated the defenders of the homeland, the servicemen, who have been working day and night for keeping the independence of our country and peaceful life of our people.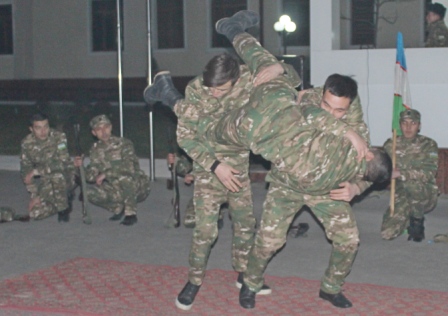 The talented students of the Institute made their own performances, sang songs praising the Motherland, our peaceful and tranquil life, the National Army, the brave military men. Performances of ASMI team «Ulfatlar», who was a winner in the republican competition «Cheerful and resourceful» were greeted by the audience with a long applause.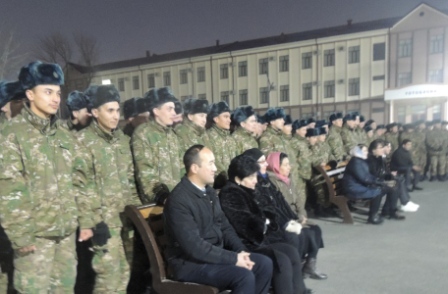 Talented students of ASMI demonstrated their military training.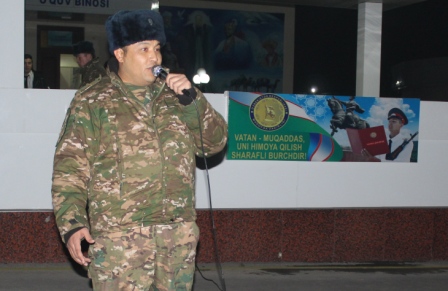 Also, the performances of the servicemen and the complicated tricks performed by them impressed everyone.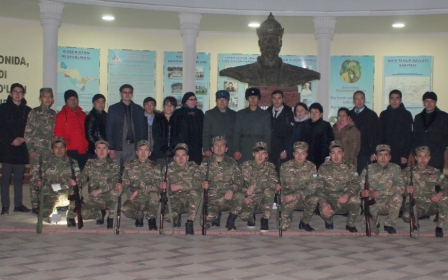 At the end of the event, captain of the military unit O. Aminov thanked the leadership of the Institute for the warm congratulations and holiday program.