On June 16-23, 2019, by the leadership of Andijan State Medical Institute, according to the Resolution of the President of the Republic of Uzbekistan dated April 17, 2017 «On measures for further development of the higher education system» PD- №2909 for the first time in the country the International summer school «Vodiy Gavkhari» was organized for the foreign students for the purpose of implementation of the tasks of intercultural and medical exchange of students.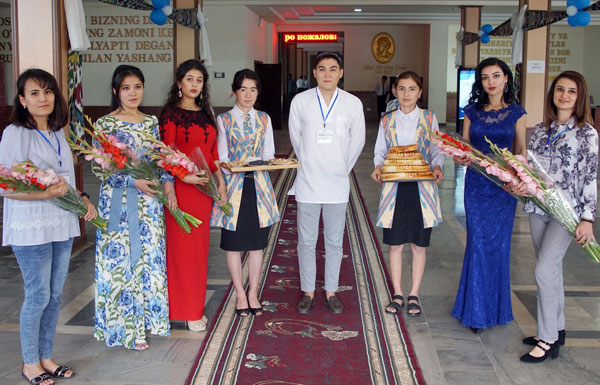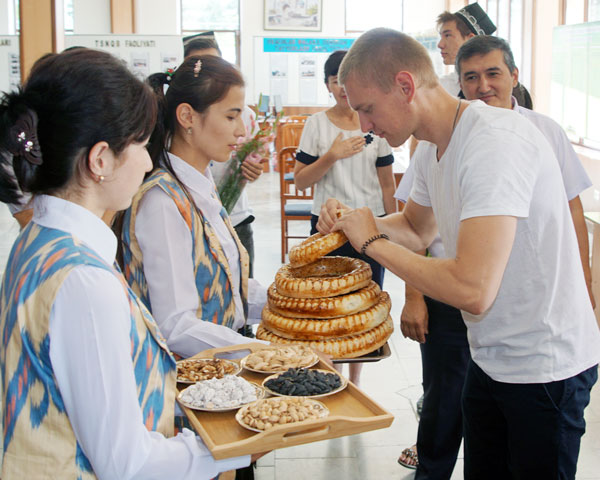 For this purpose On June 17, 2019, total of 12 students from Gomel State Medical University of Belarus, 1st Moscow State Medical University named after I.M.Sechenov of the Russian Federation, West Kazakhstan State Medical University named after M.Ospanov in Aktobe, Medical faculty of Osh State University, Kirgizstan Republic,  Tashkent Pharmaceutical Institute and Samarkand State Medical Institute visited the Andijan State Medical Institute.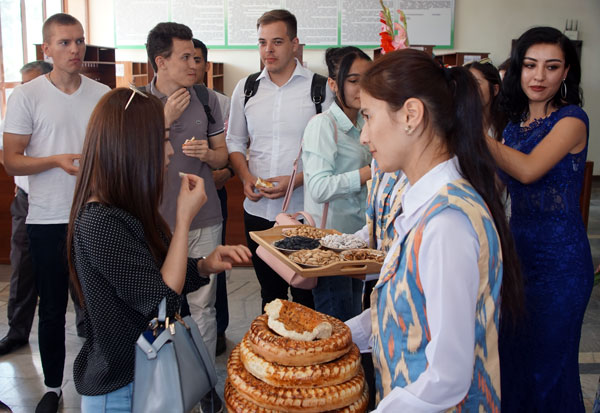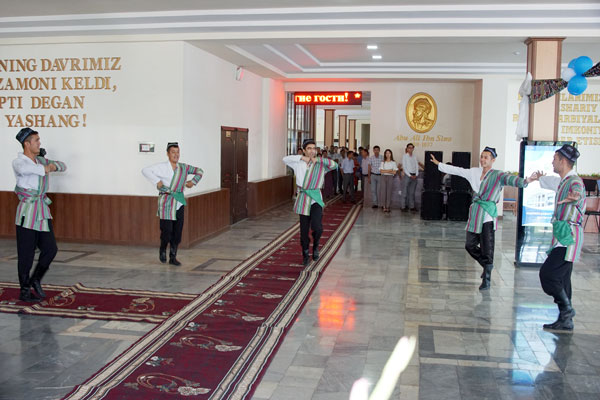 Students were welcomed solemnly at the institute by the leadership of the institute, professors, teachers, activists of the Youth Union, as well as students with bouquets under the sounds of Andijan Polk.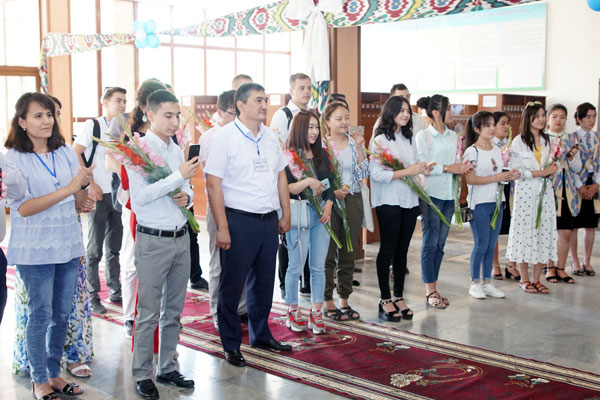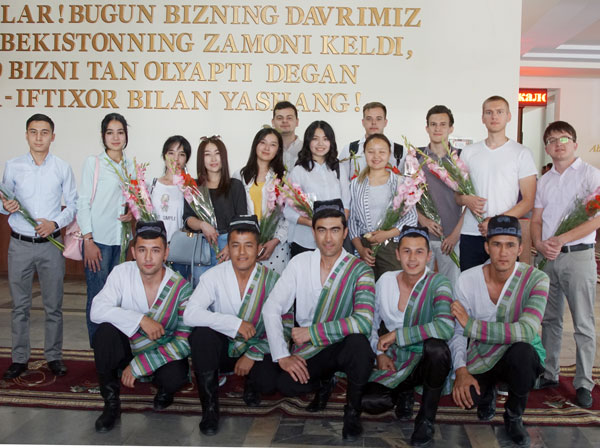 Therefore, a meeting with students was held at the department of International Cooperation. Pro-rector on Academic Affairs A.Arzikulov spoke about the history of Andijan, the system of ASMI, the issues of preparing the cadres, the pro-rector on work with youth P.Askhanov the aims of establishing of the «International summer school», the head of International Cooperation department K.Salakhiddinov told about the famous people who have established partnership relations with foreign countries, including distance education, online conferences, traditional conferences of young scientists, about the famous people who graduated ASMI.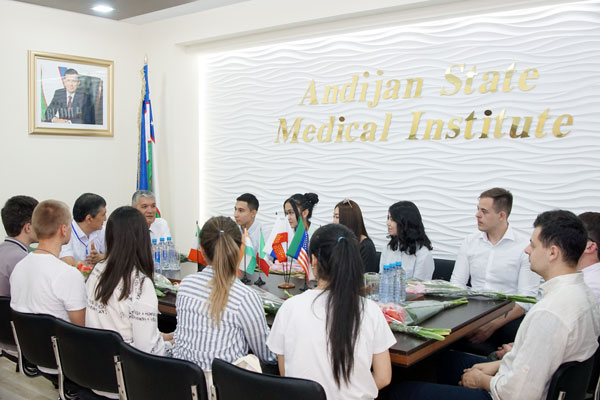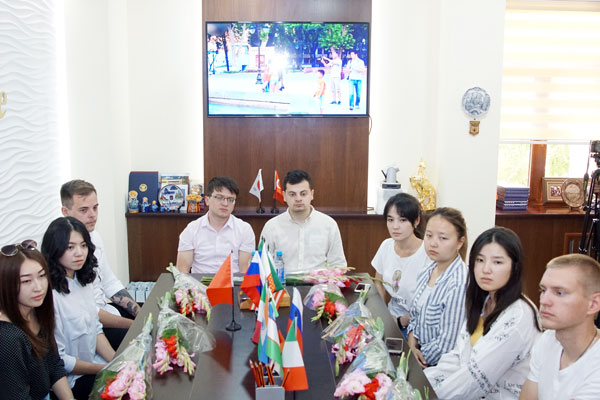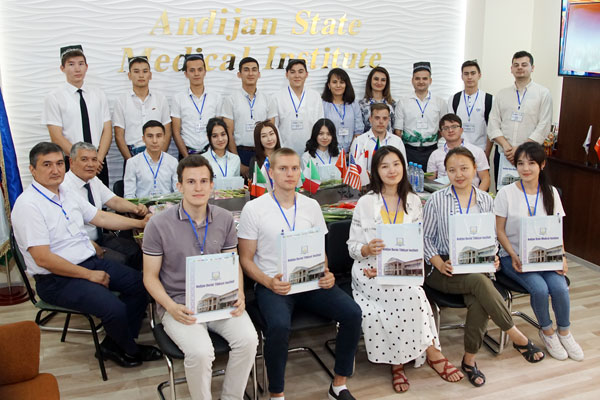 By the way, guests visited the simulation-training center of ASMI, where they observed the conditions, moulages, phantoms and training apparatus, and modern medical equipment.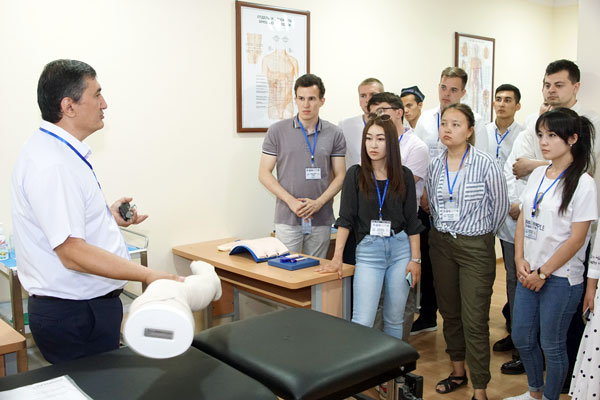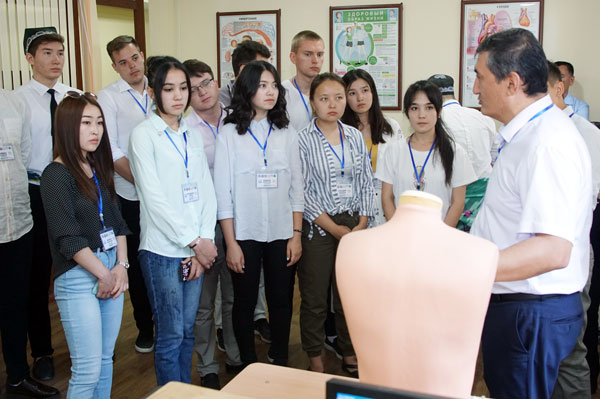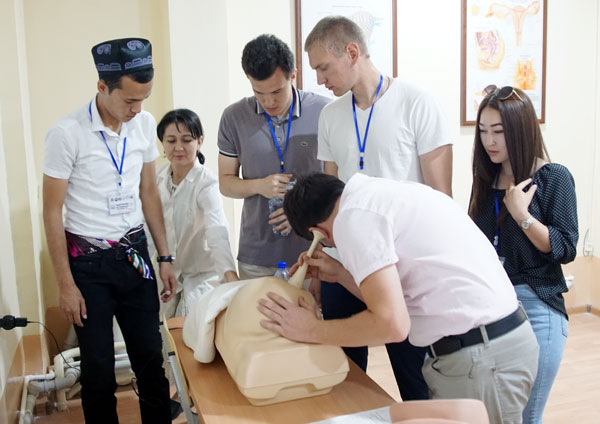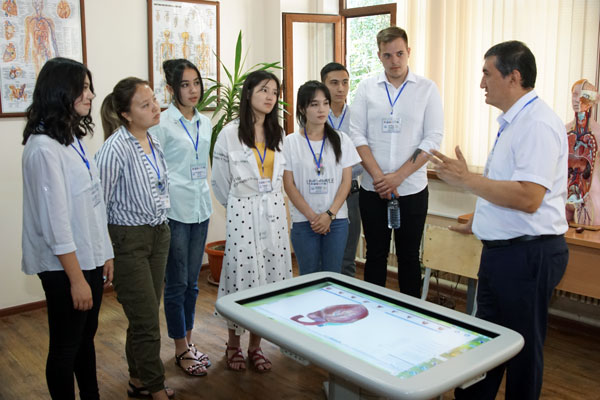 In addition, they got acquainted with the activities of the Information Resource Center of the Institute and the exhibits at the exhibition hall as well as museum of the department of Operative Surgery and Topographic Anatomy.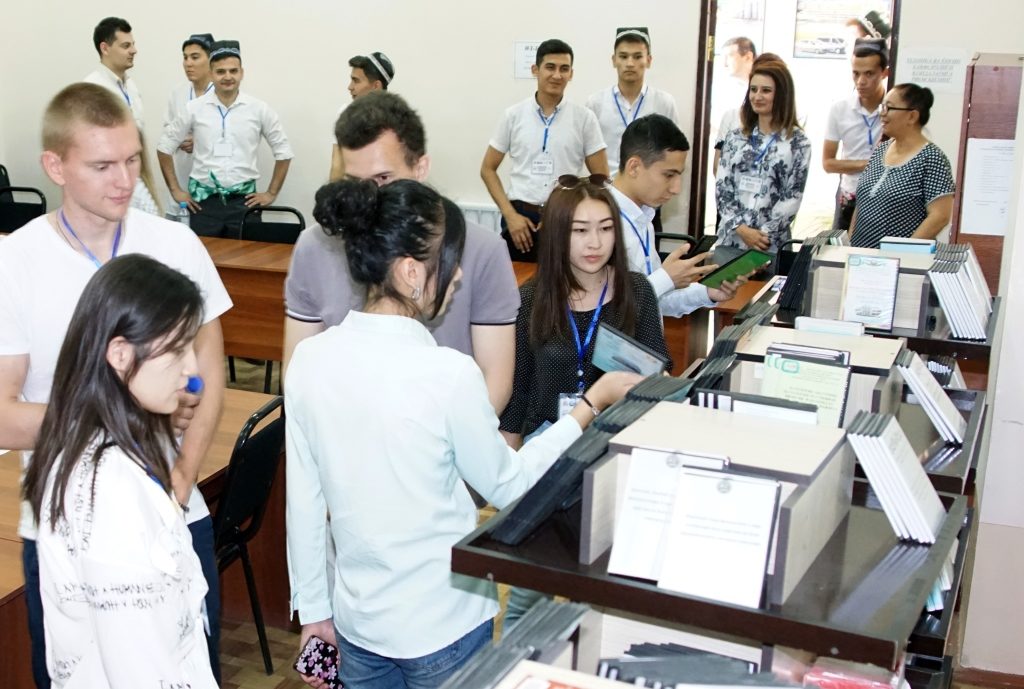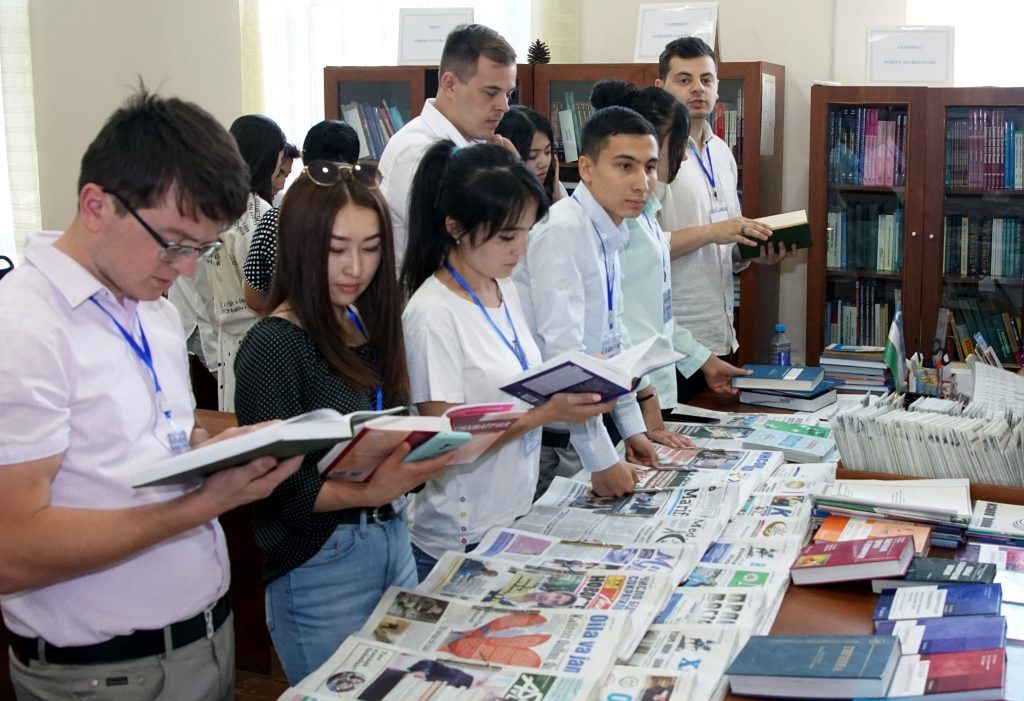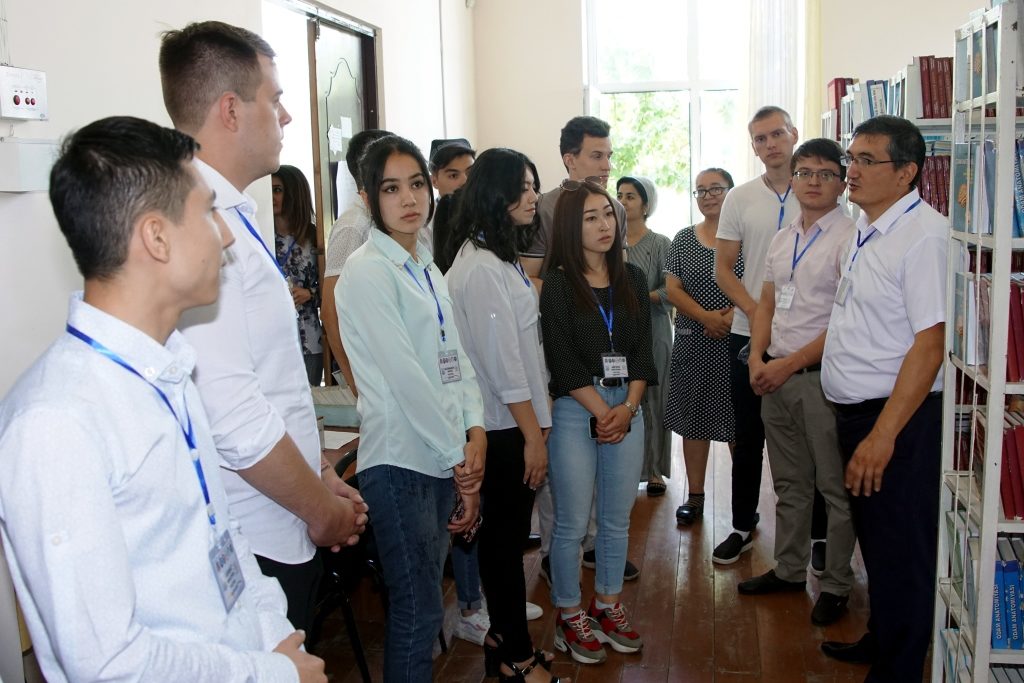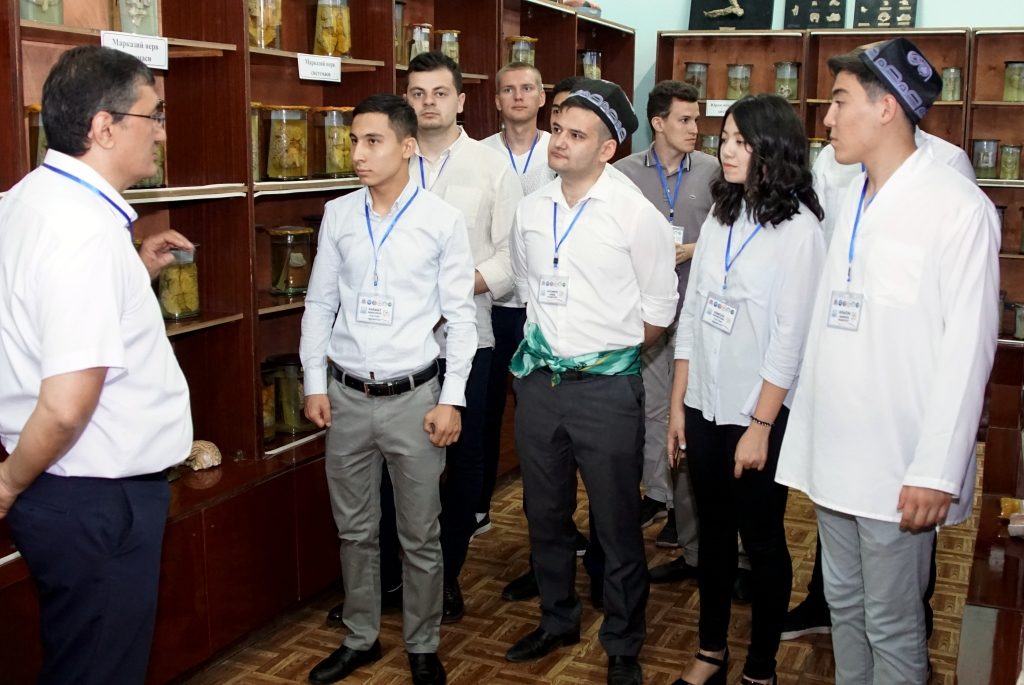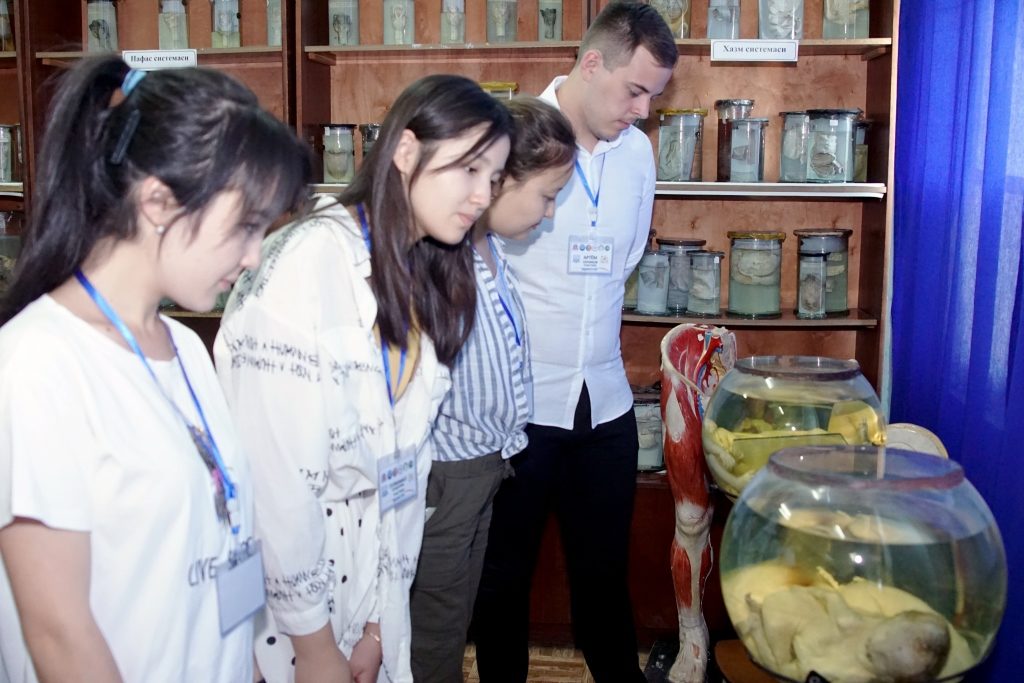 In the afternoon, they participated in in training sessions in simulation training center on «Emergency Medicine. Principles of cardiopulmonary resuscitation»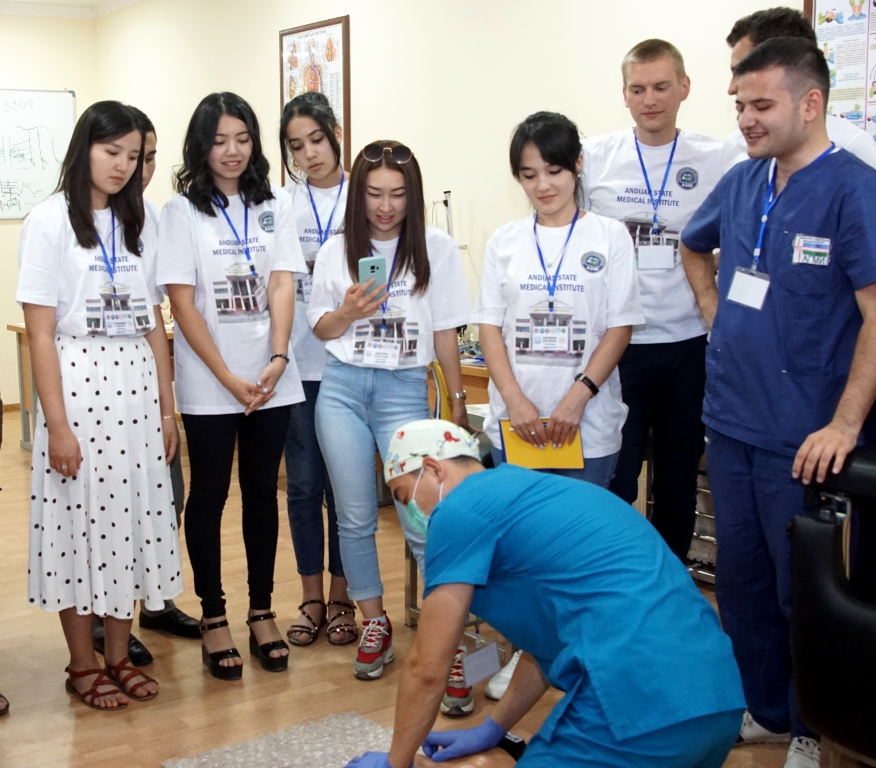 Members of International summer school will visit the sights of beautiful Andijan, beautiful places for several days. They are acquainted with the history of our country and its activities. In addition, they will participate in various cultural and educational events, in trainings on emergency care, workshops, roundtables discussions, and various contests and shows.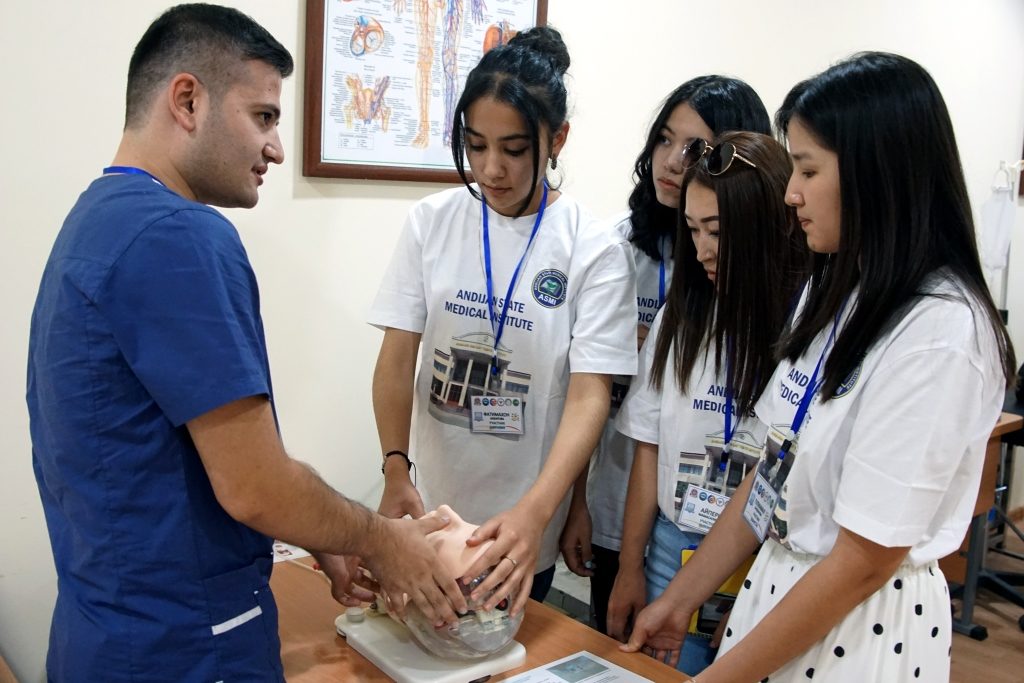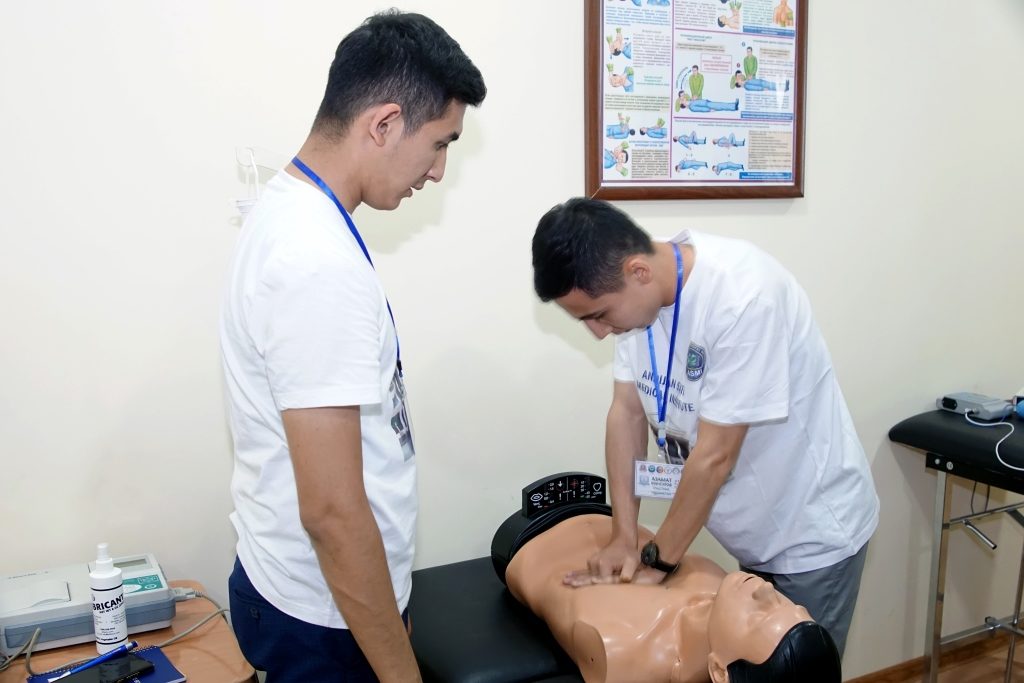 They will visit the parks of Babur, the museum of local history, aquapark and interesting places.