Every year on 1st December is celebrated as «International day of the fight against Aids». It is on this date that it is aimed to pay public attention to the issues of increasing awareness on the support of people with AIDS, the symptoms of the disease, its prevention.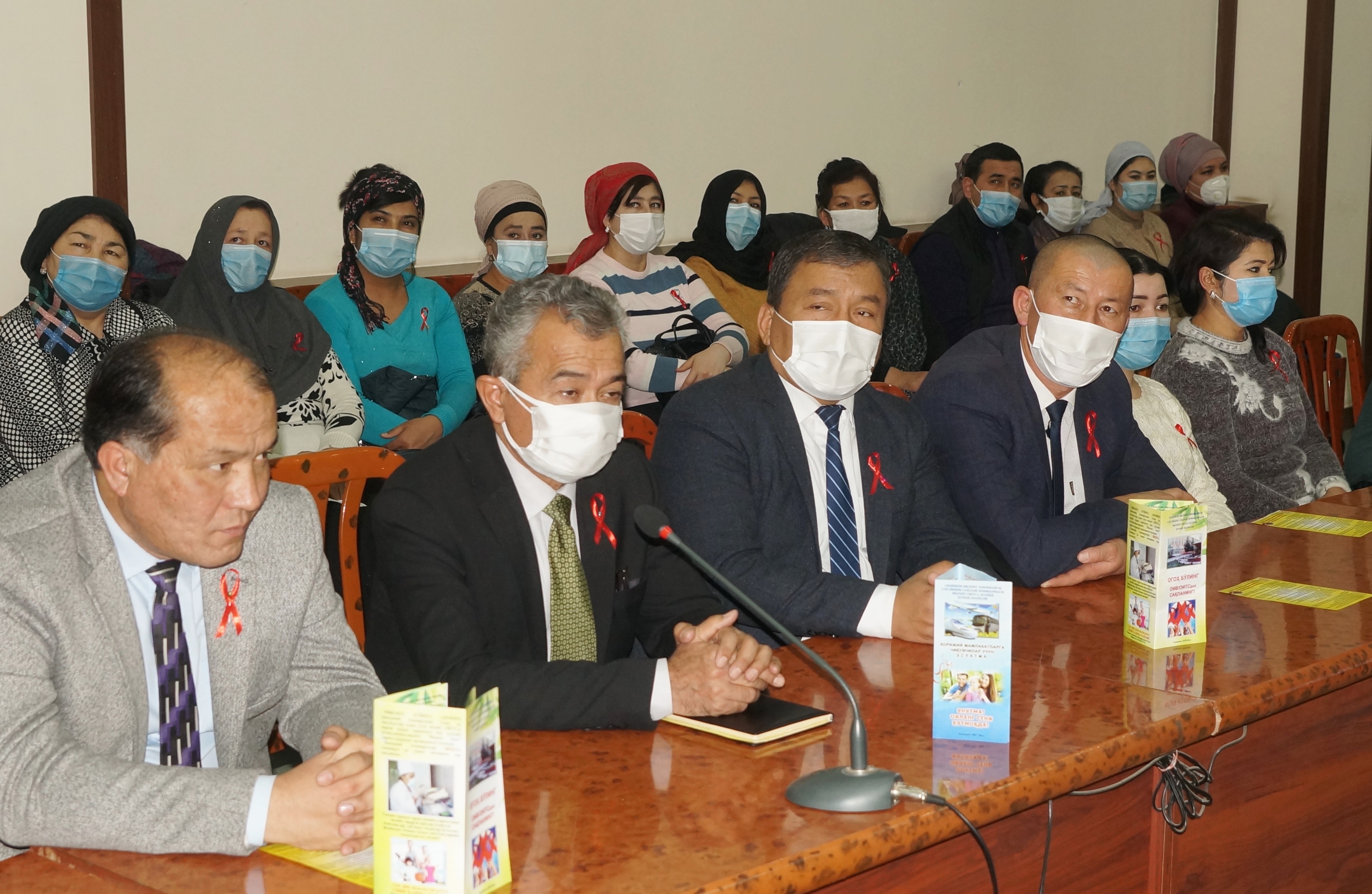 In connection with this date, an event was held in Andijan State Medical Institute under the slogan «international solidarity – common responsibility» in cooperation with  Andijan regional administration, the Regional Center for combating AIDS, the Department of internal affairs, the representation of the Muslims Office of Uzbekistan in Andijan region, the Regional Council of the Union of youth of Uzbekistan.
The event was attended by doctors, young people, students  in infectious disease hospitals in the region.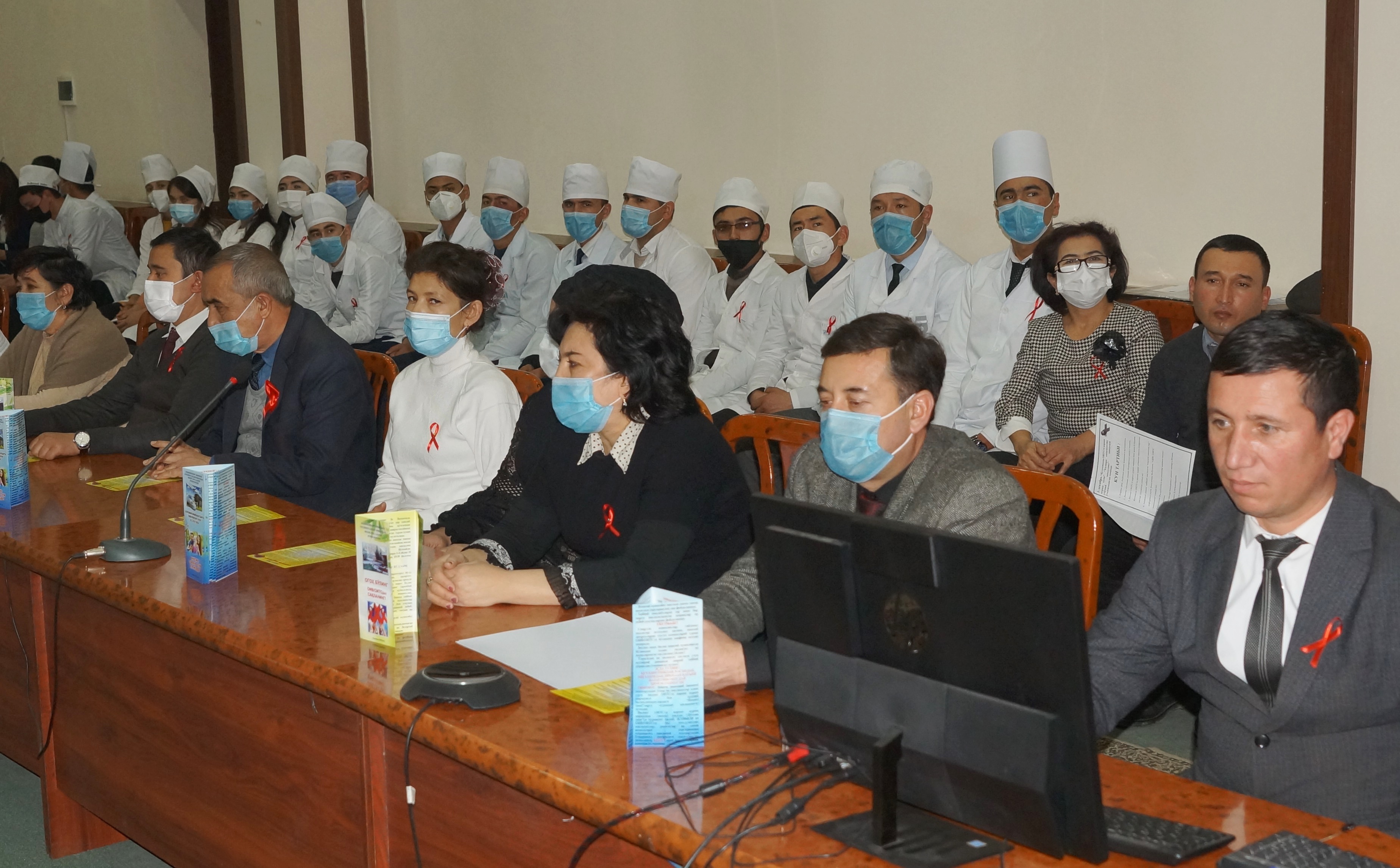 At the event organized on the occasion of the» International day of the fight against AIDS», the chief physician of the Regional Center for the Fight Against AIDS B.Karaev, head of the Regional Health Department M.Mamajonov, pro-rector on therapeutic affairs  B.Mirzakarimov, lecturer of the Department of infectious diseases of  M.Pulatov, representative of the Regional Police Department D.Khujamberdiev and other specialists made reports on the issues of the chronic infectious disease of the AIDS – acquired immunodeficiency syndrome virus, its origin, specific features, prevention.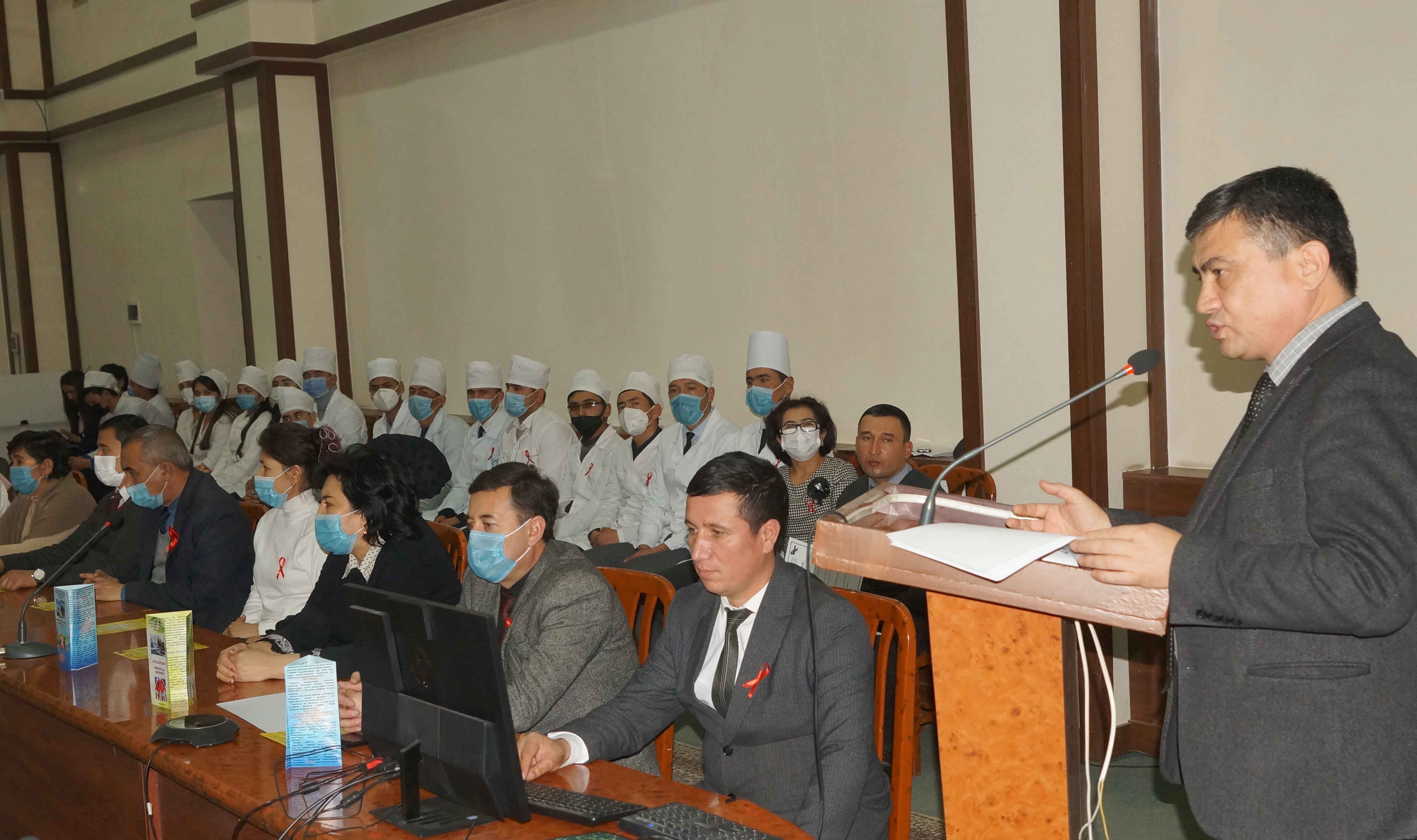 AIDS is a social disease, therefore it causes not only economic, political damage in a broad sense, but also negative consequences in the family, spiritual, moral, moral sense.
Those who took the floor during the event stressed that it is of great importance to work with intelligence in the work of preventing, treating, limiting the spread of AIDS.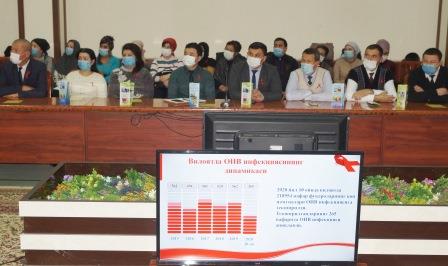 Under the slogan of «international solidarity-common responsibility», the participants of the event deeply understood that living in a spirit of morality, decency and mutual respect in any environment, everyone should be able to protect himself and his / her rights and take moral and cultural responsibility as his / her duty.
The event impressed everyone with the questions and answers.